Introducing Bruce Boynton
Bruce has been a member of Inspired to Paint for 11 months and has seen his work improve.  We were delighted to get to know him better and hope you do too.
You can find more of Bruce's work at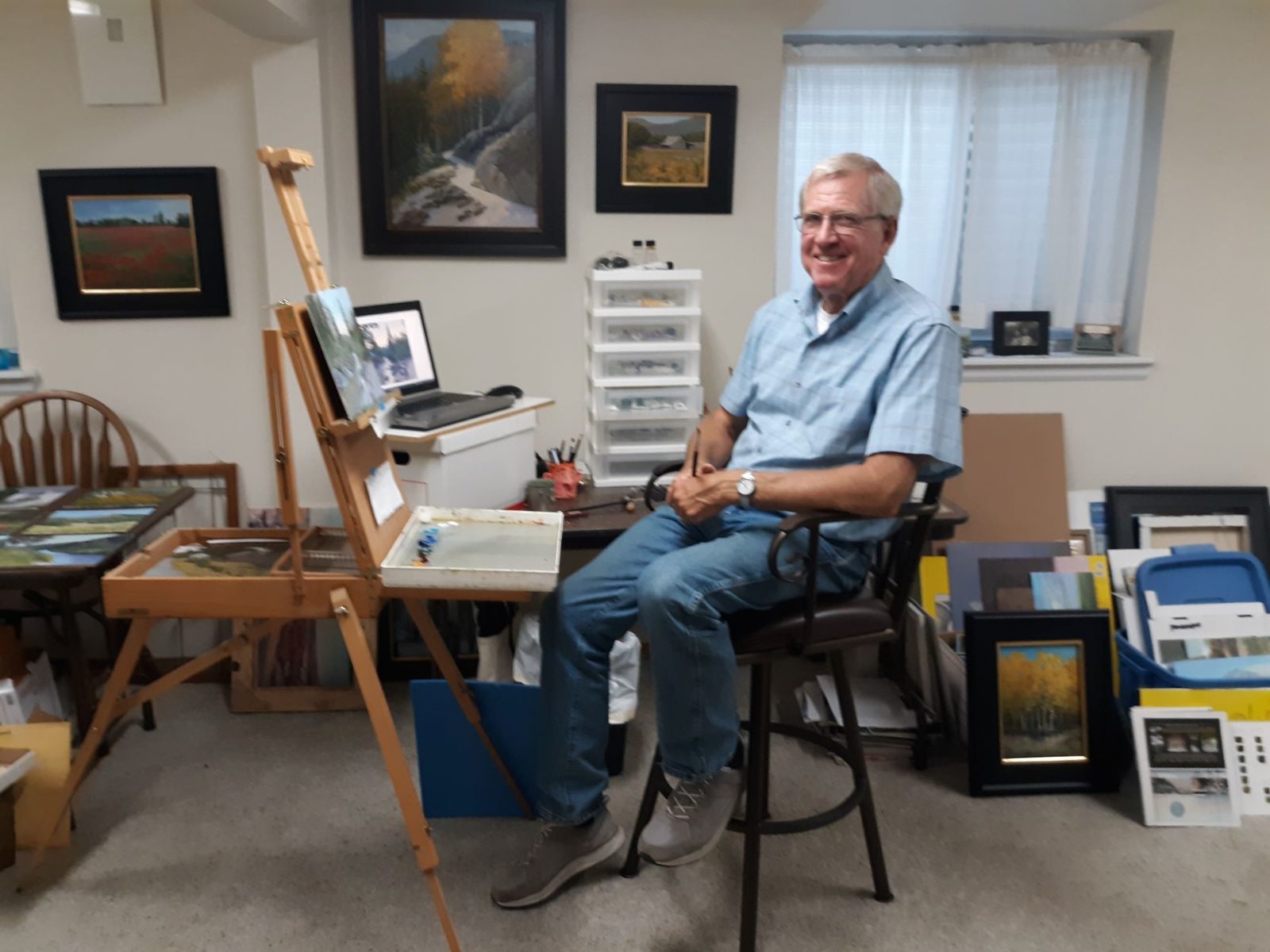 I am set up under 5000K tube lights that I purchased at Home Depot. I keep my paints within easy reach in the stacked plastic pull-out drawers that my wife found for me.  The laptop is sitting on an empty box to raise it closer to eye level. Not fancy, but it works.
Enjoy these works by Bruce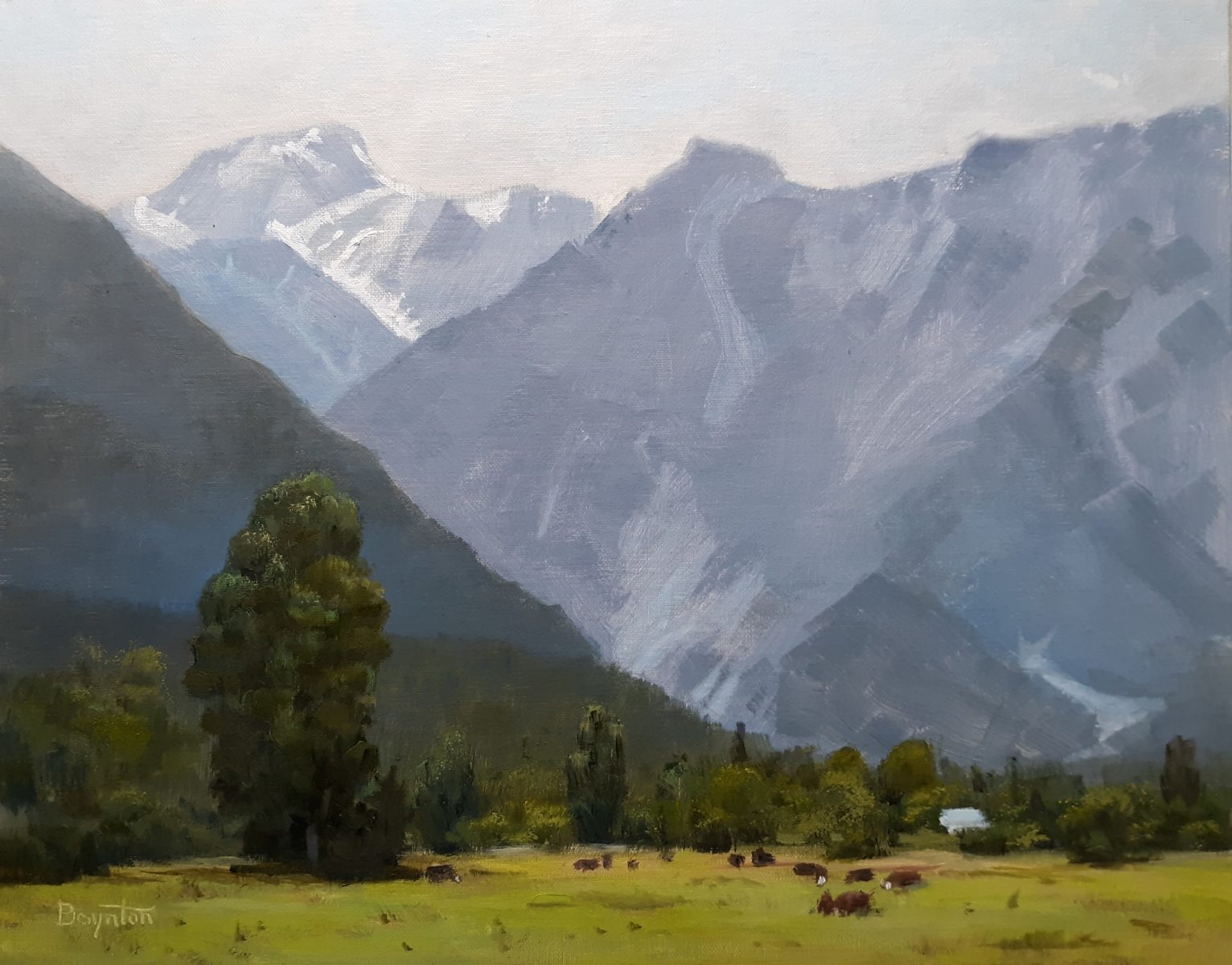 The 11×14 Mount Tasman painting is based on a photo I took in New Zealand in March of 2020, just before COVID shut everything down.
Both September Pasture and Mount Tasman were entered in the Boldbrush monthly contest and earned the FAV 15% recognition.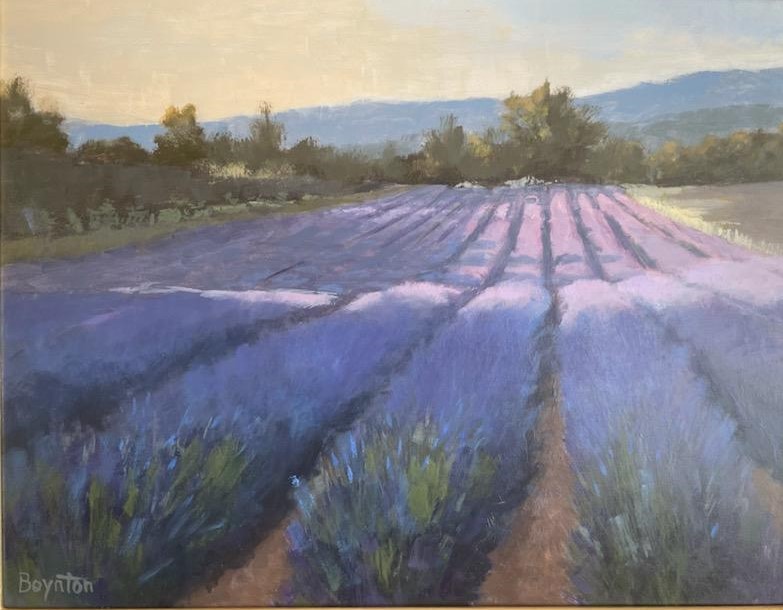 The 11×14 lavender field painting was started at a 2019 Jane Hunt workshop in France, and finished up at home.  It is based on a photo taken by Jane.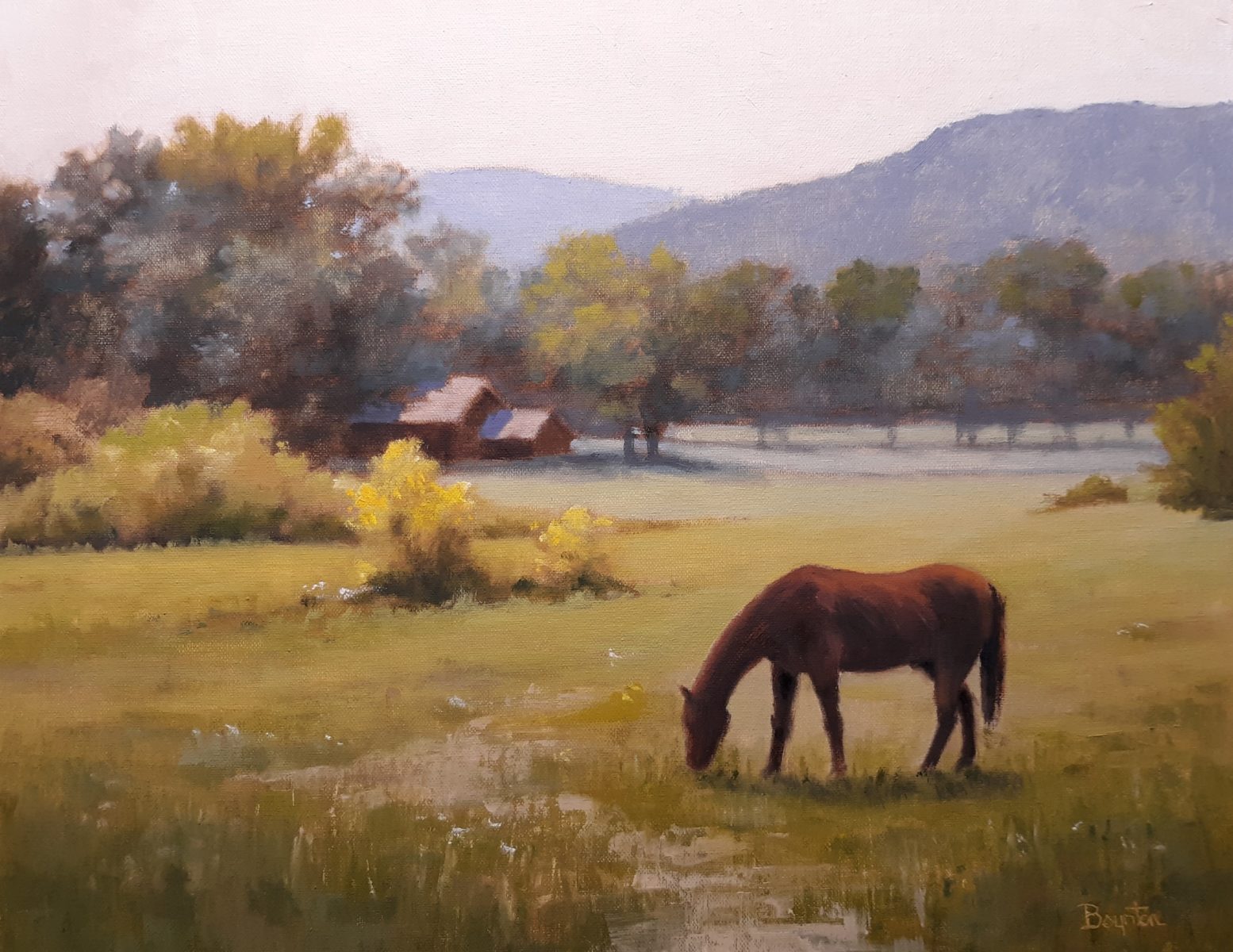 The 11 x 14 September Pasture was painted in 2020.  The scene is based on a photo I took locally and I added the horse. I donated the photo to the non-profit gallery I am a member of for an online auction to help raise money for the gallery during 2020.