Bella Muse Gallery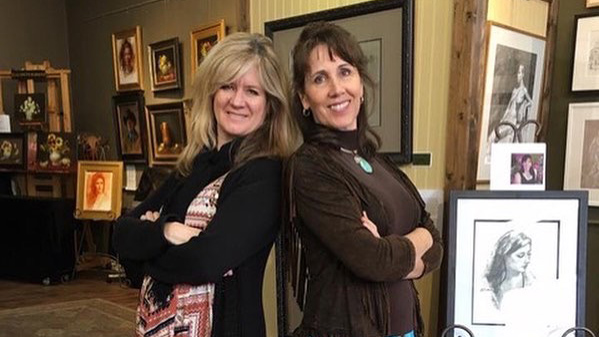 Our Story
Bella Muse Studios was conceived and created by professional artists Elizabeth Robbins and Shanna Kunz.
After being friends in the art world and living in the same neighborhood, the two friends were walking their dogs and imagining what a studio space together might look like. They imagined a great space, a gallery, a place big enough for workshops and events, a place filled with beautiful flowers and a postive, creative atmosphere. Three weeks later, faster than they could imagine, their ideas were realized!
They are dedicated to enhancing the community, educating people about ART and making the world a more beautiful place one piece of art at a time.  The gallery is currently only representing a few artists, as both women are very busy with their careers, but will be hosting invitational shows, special guest artists and salons.
We have finally started moving into our NEW space at The Monarch Building on 25th St. In Ogden!  Our new address is 455 25th St.  #16-17 There are over 30 creatives' spaces of all types of beautiful art.  It truly is an experience that you will love!
To see the full showing of available works at the fine art galleries that represent them:
See Elizabeth's website https://elizabethrobbinsart.com/ or call 913-744-9524
See Shanna's website at https://shannakunz.com/ or call 801-389-2369
We offer some of our tutorial paintings for sale.
If you are not a member yet please join for free and get great discounts on downloadable lessons and original paintings.