Project Description
This content has been restricted to logged in users only. Please
login
to view this content.
If you haven't already watched Elizabeth's video on materials, please click here
In this lesson we paint white azaleas and oranges in a chinese ginger jar.  We talk about the Munsel Color Wheel so instead of painting compliments of Orange and Blue, we step to the side of Blue and paint Orange and a Bluish Green.   I painted mine on a 12 x 16 oil primed linen canvas.  I also added Thalo Green to my regular palette. 
Running time 1:41
Qiang Huang has a wonderful article about the Munsel Color Wheel.  Click here to read
Click on the image below for the reference image.  Images are copyrighted by Elizabeth Robbins.  As a member of Inspired to Paint you are allowed to paint from these images for personal use only.  You are not allowed to paint from these images and then put a painting in a show or gallery for sale.  If you paint from the image and post to social media we ask that you credit Elizabeth and Inspired to Paint with the original painting.
My finished painting.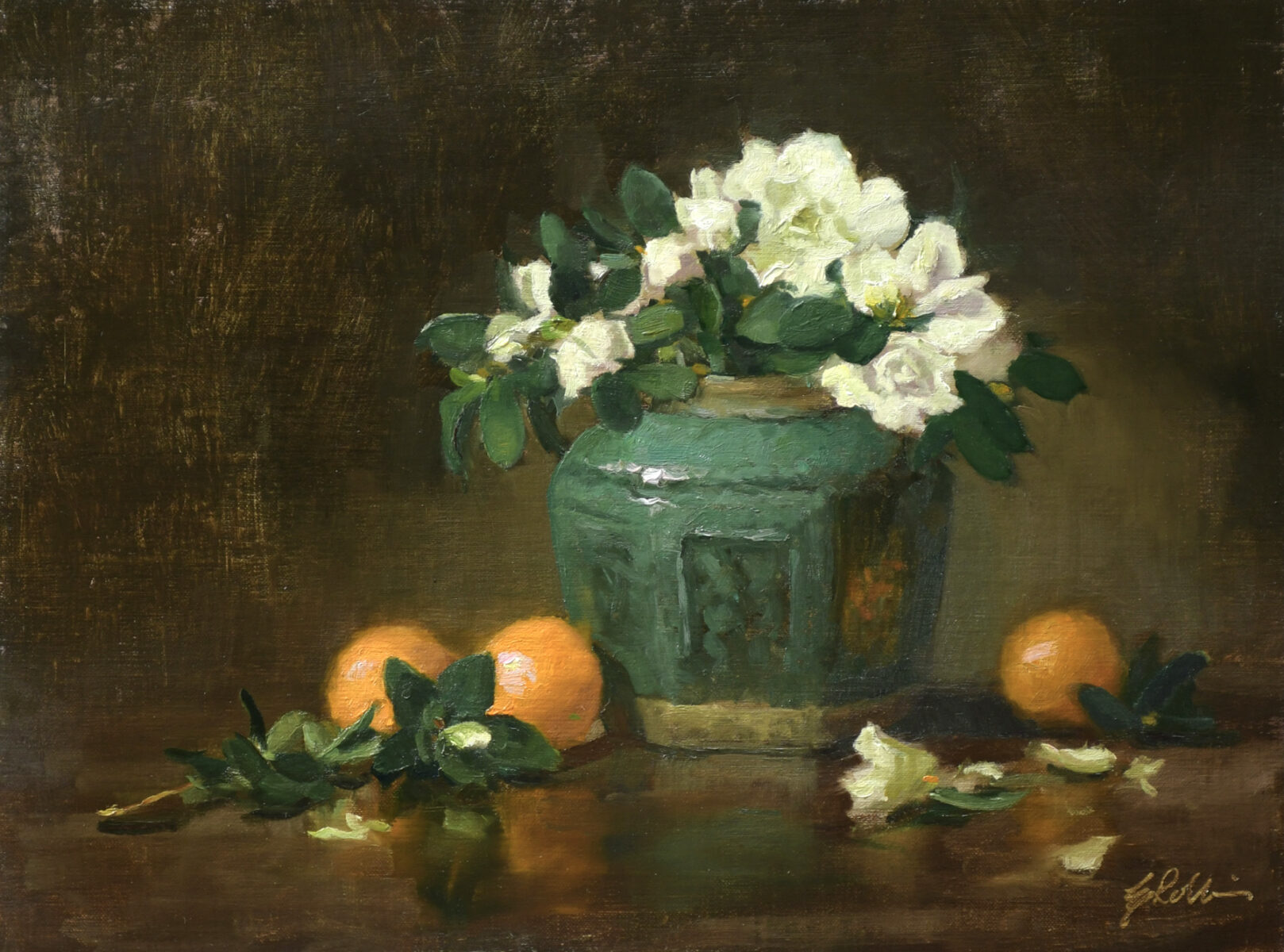 Enjoy these other videos by Elizabeth