Member Spotlight:  Jeanne Downing
Jeanne began her art career on her Mother's lap, drawing on a piece of cloth with crayons for a child's cloth book that was stitched together by her Mother.  Decades later she continues to paint abstracts, still life, and landscapes in oils, acrylics, and digitally, using software on computers and tablets.
She has taught in-person and online painting classes for many years to students across the United States, Canada, Europe, and Japan.  Her classes on digital art are sought after, as she teaches how to use technology as an art tool geared toward the traditional artist.
Her art also resides in the Blair House on Pennsylvania Avenue in Washington DC.  One of the thrills of her lifetime was the invitation to tour Blair House and see her artwork displayed there.
Jeanne resides in Loveland, Colorado, where she enjoys the seasonal changes, sun-filled days and painting the beauty around her.
Enjoy these works by Jeanne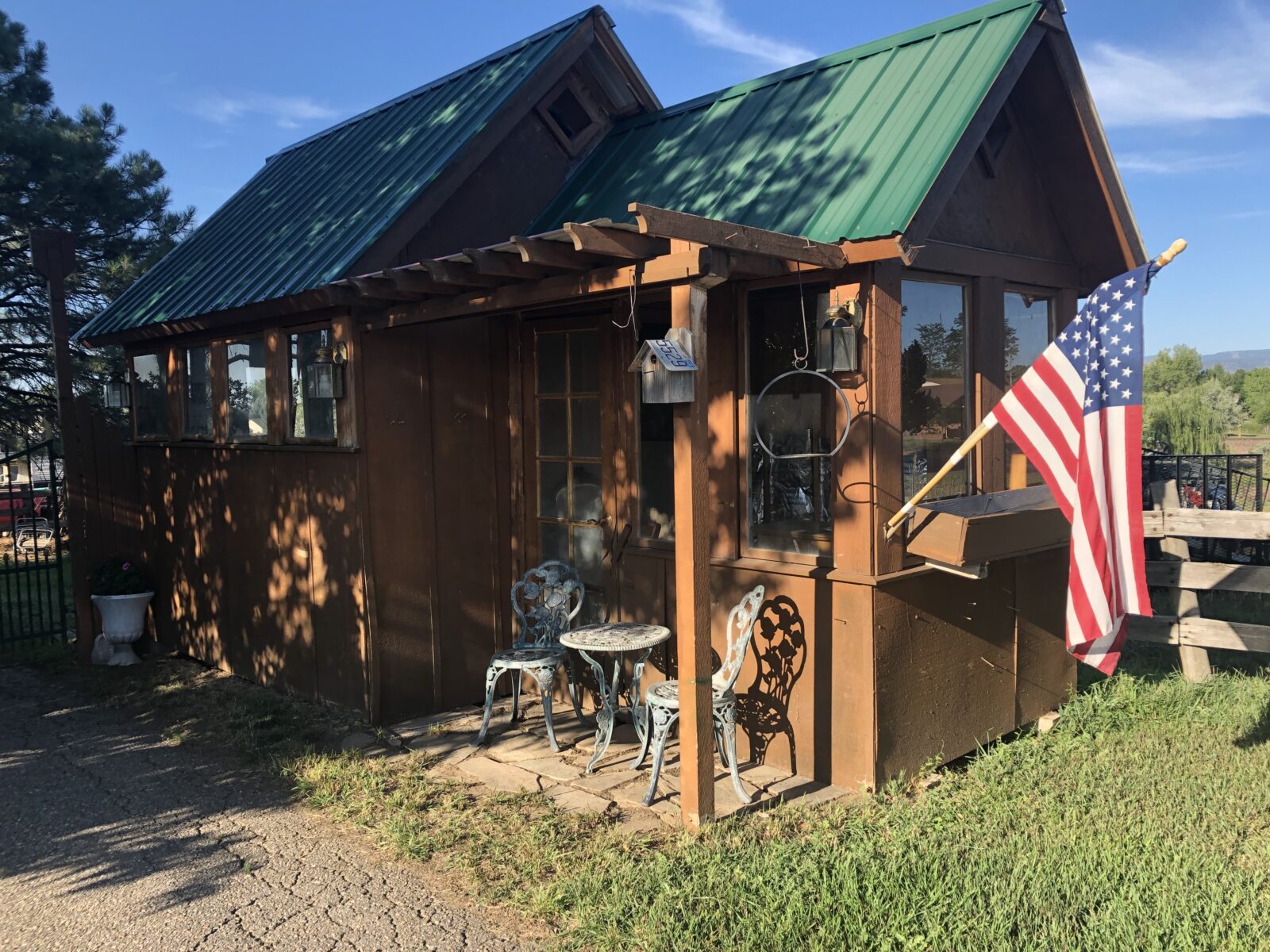 Future Gate House Gallery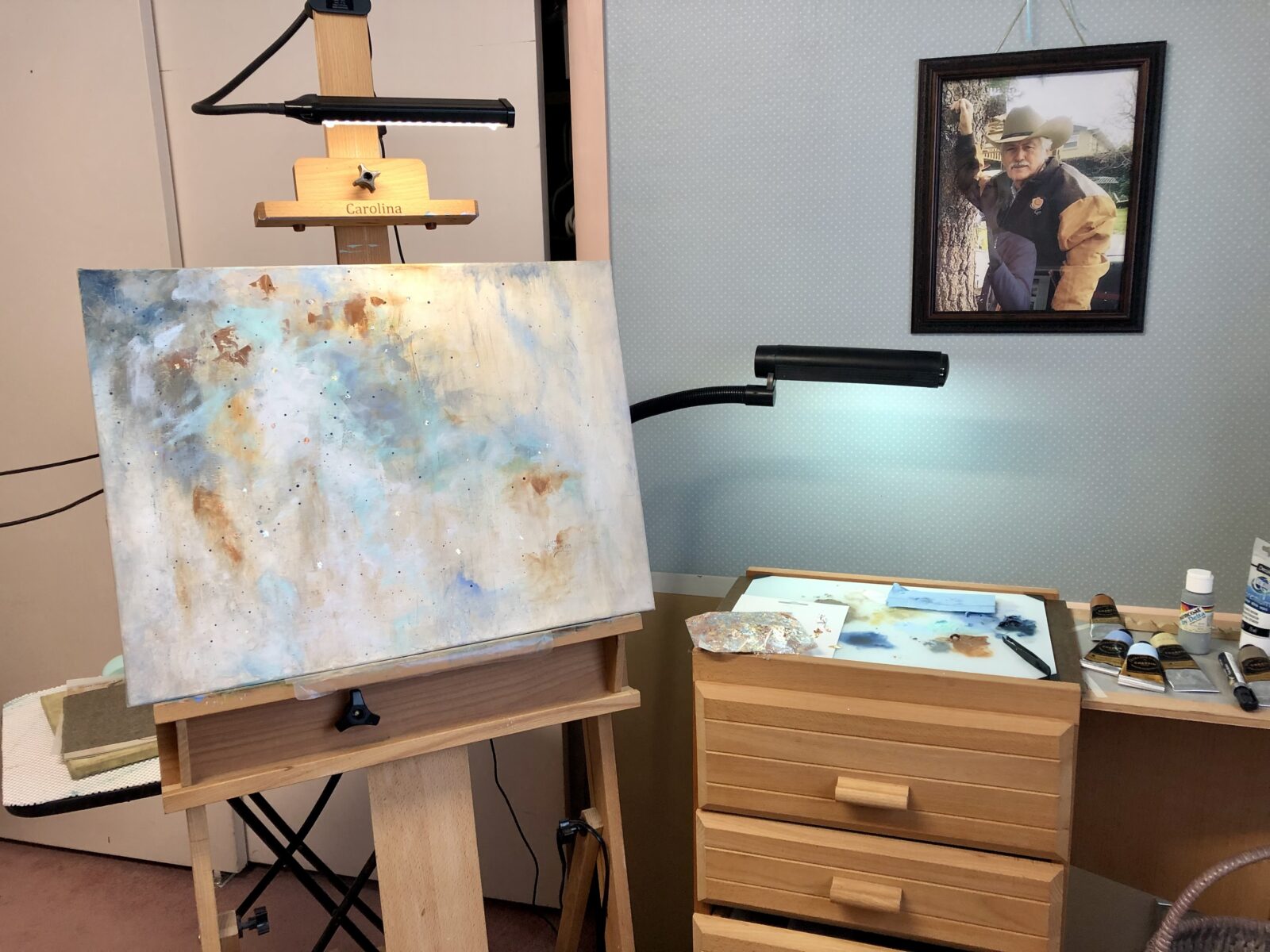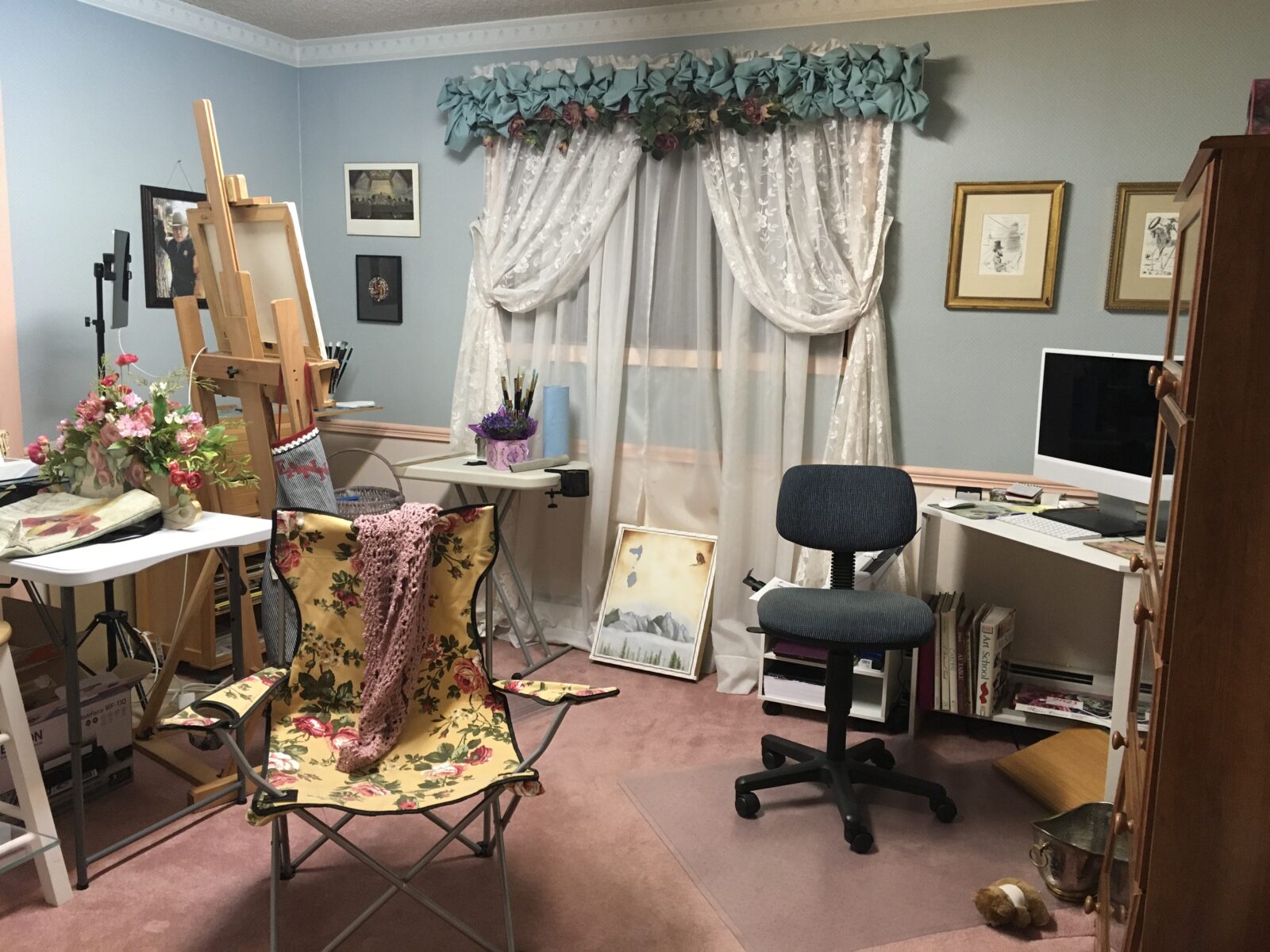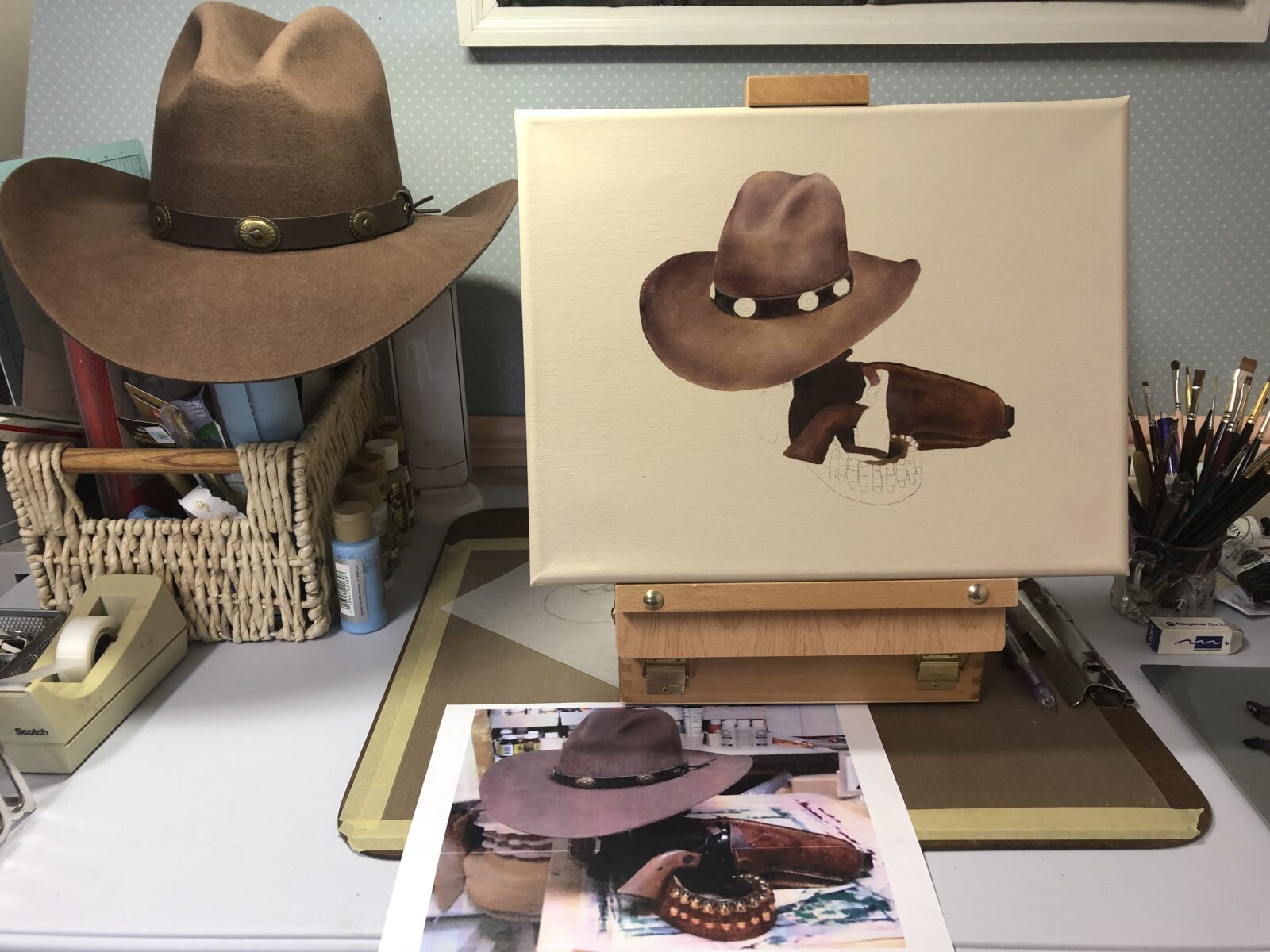 Love the line of cowboy hats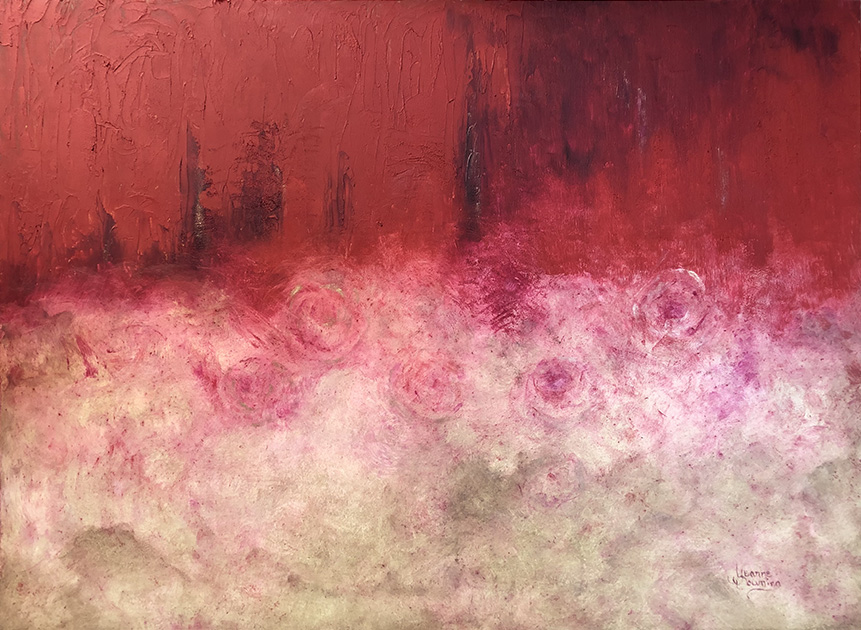 Heightened Romance – Oil – 18×24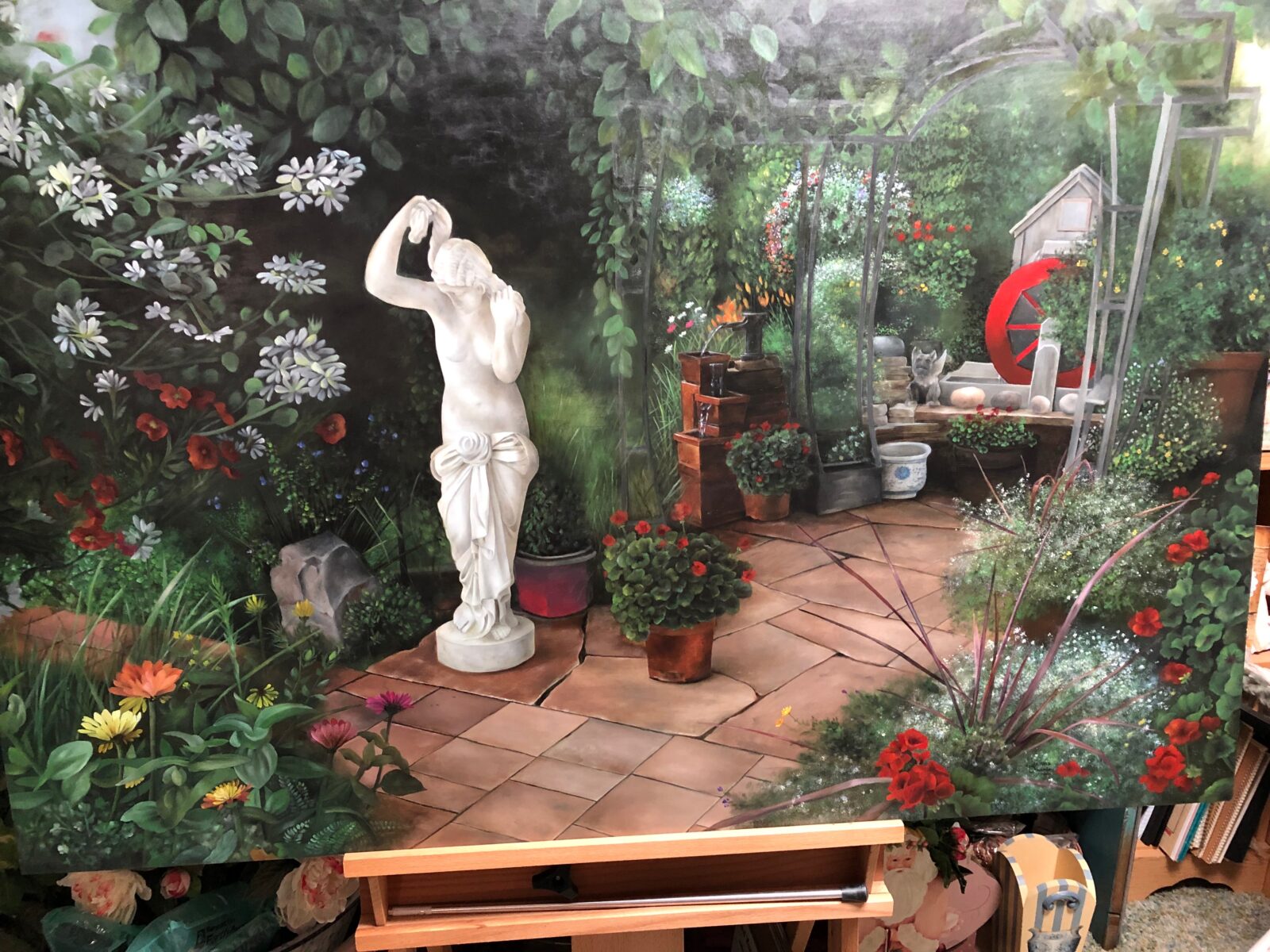 David's Garden – oil –
42 x 48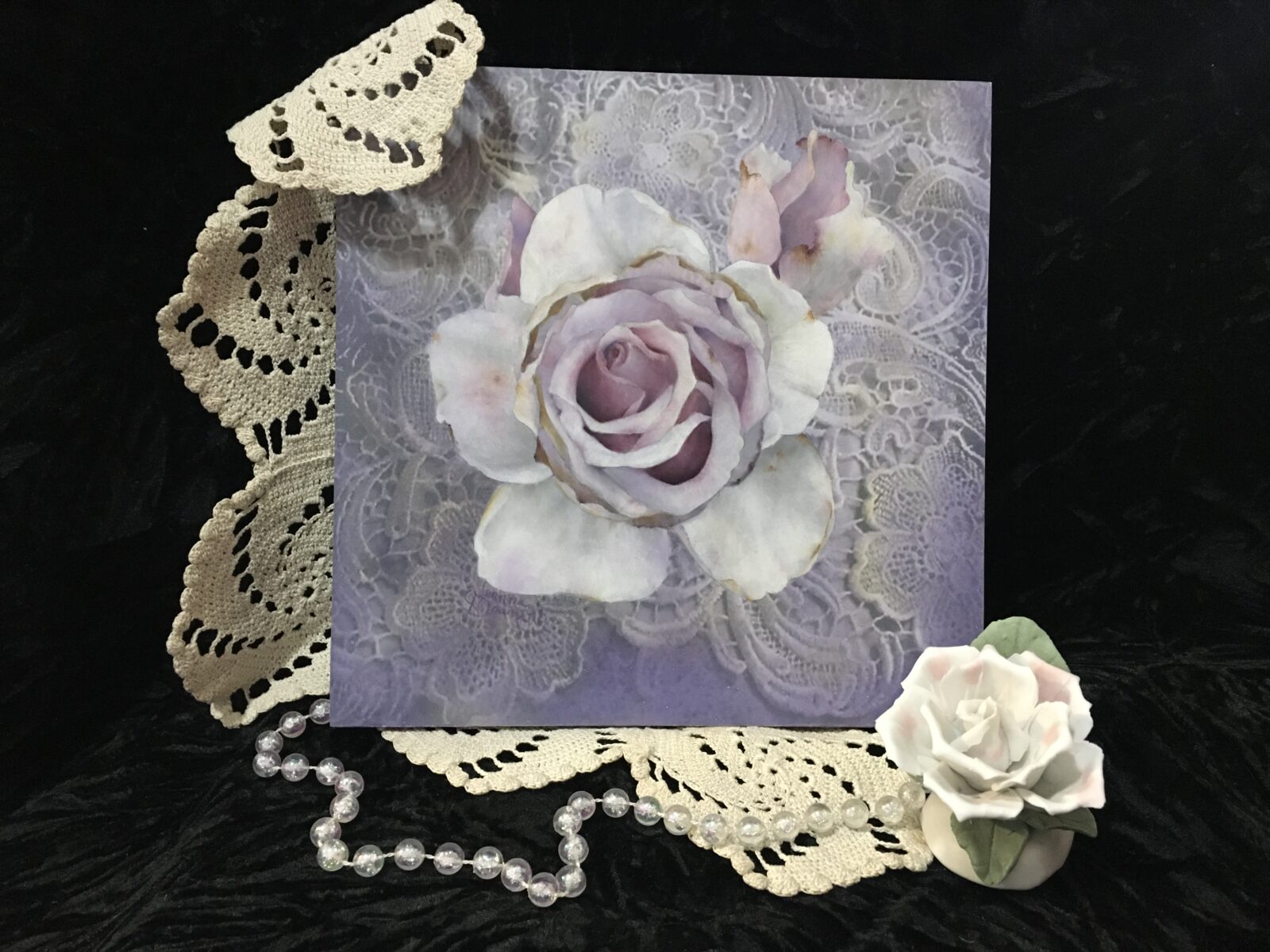 September Rose – oil –
8 x 8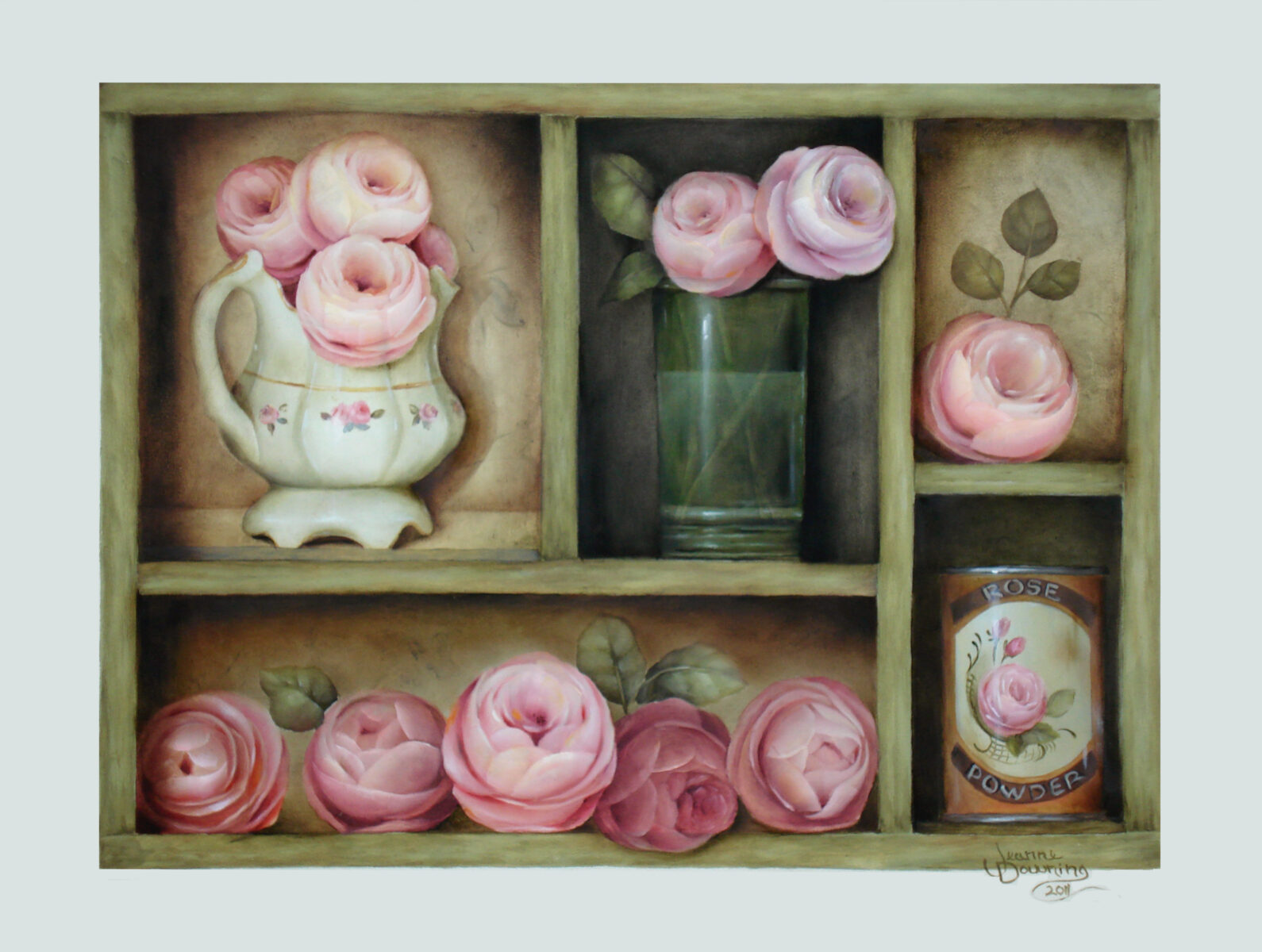 Rose Cubbie – Oil – 18 x 11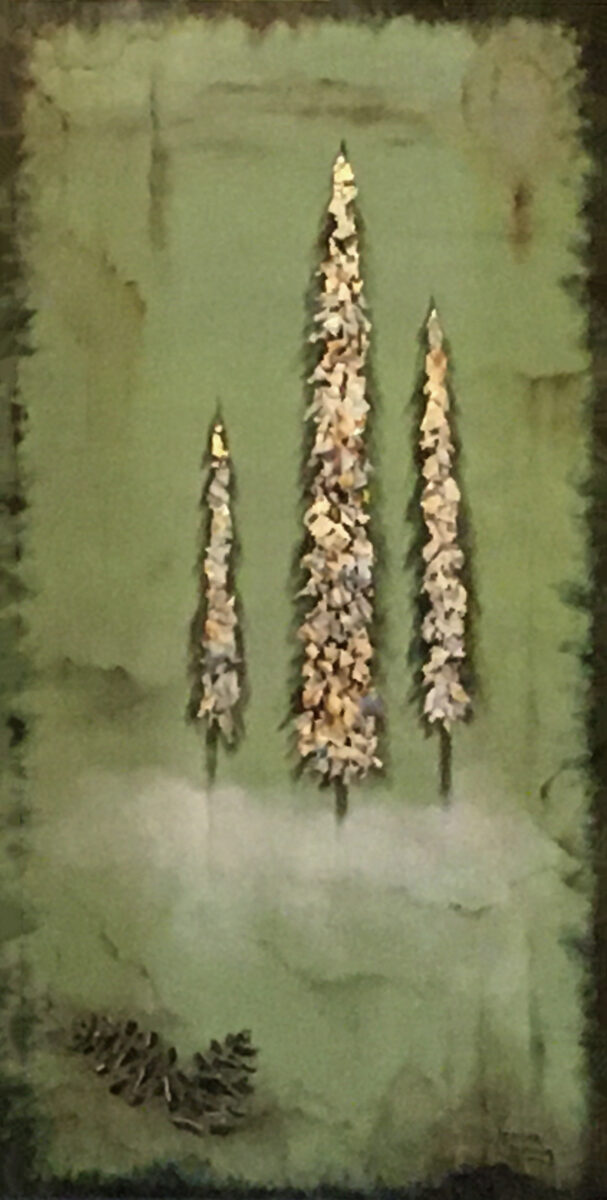 Wooded Mystique – Oil enhanced with Metal Leafing  12 x 24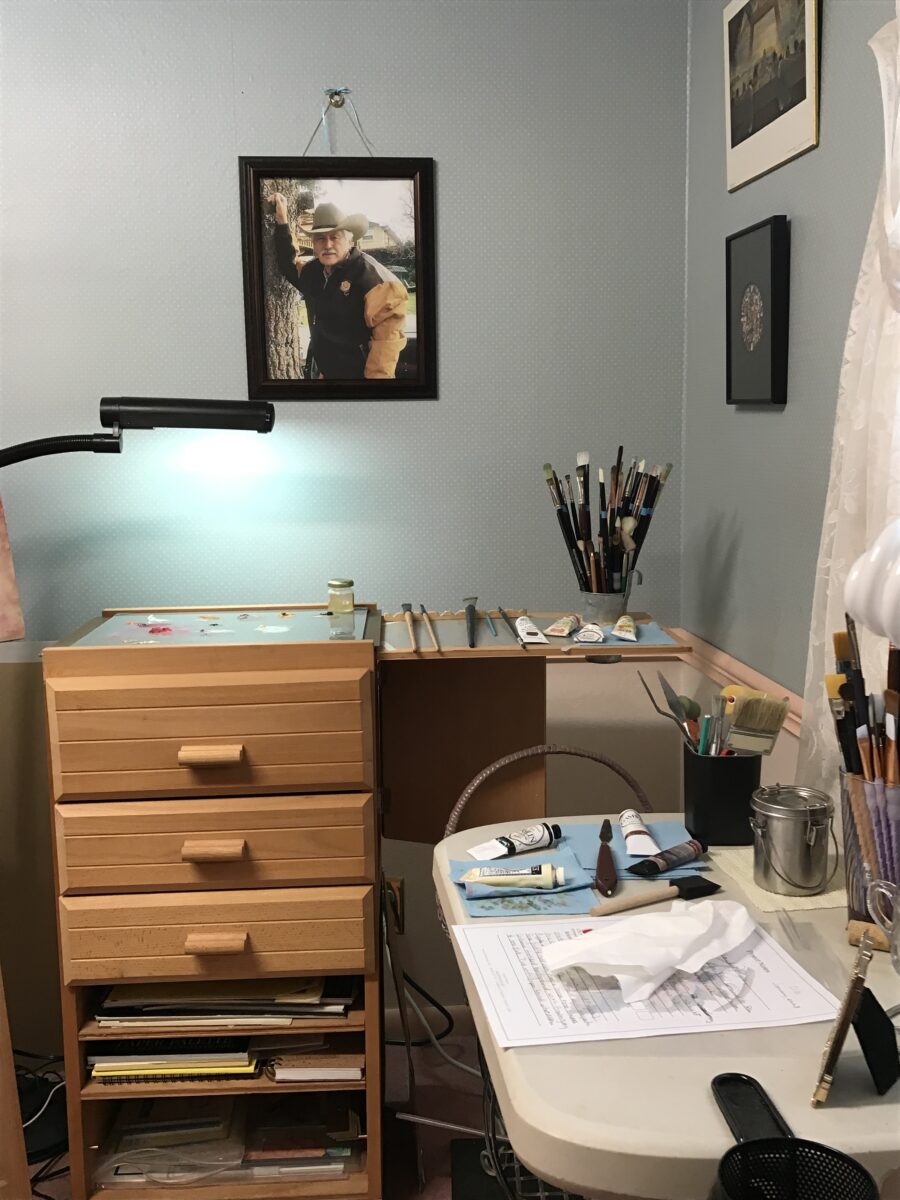 Johnny  "Angel" Love my tabouret, North Light Windows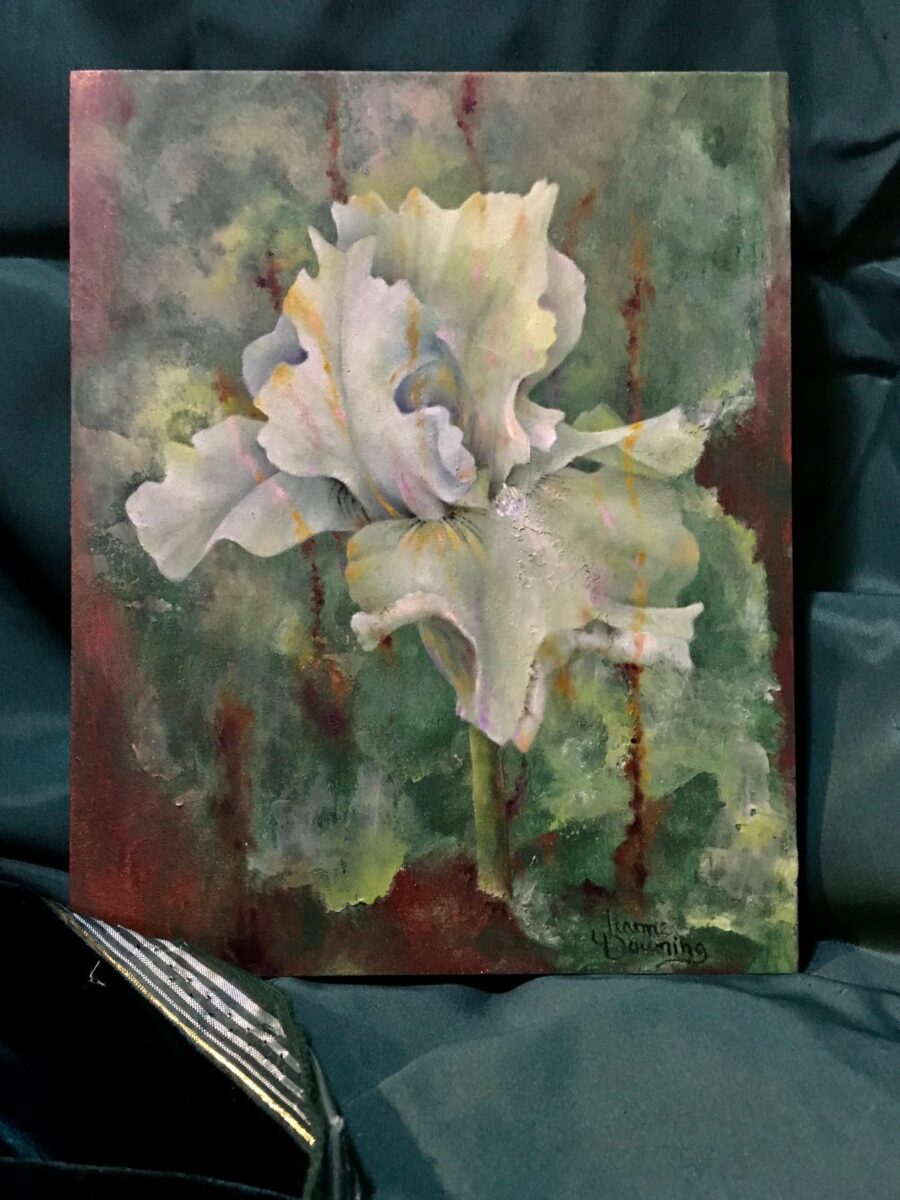 Oxidized Iris – Oil – 8 x 10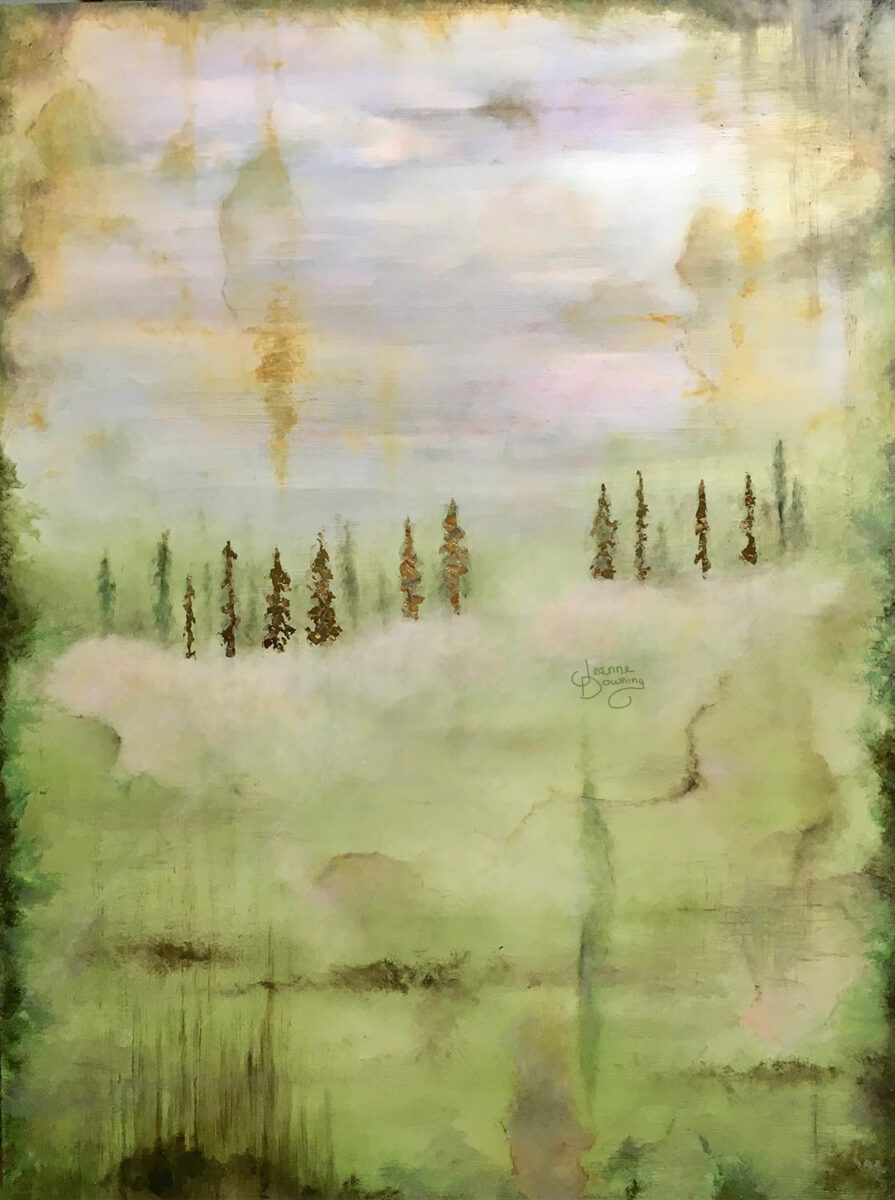 Wooded Mystique – Oil enhanced with Metal Leaving 18 x 24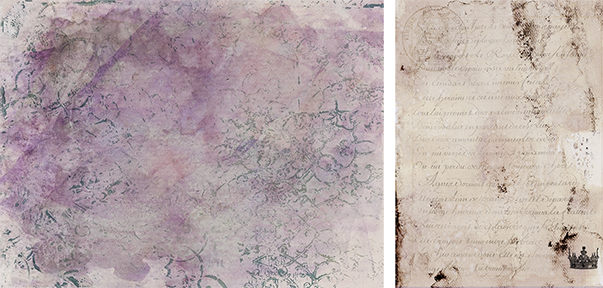 Digital art created in Photoshop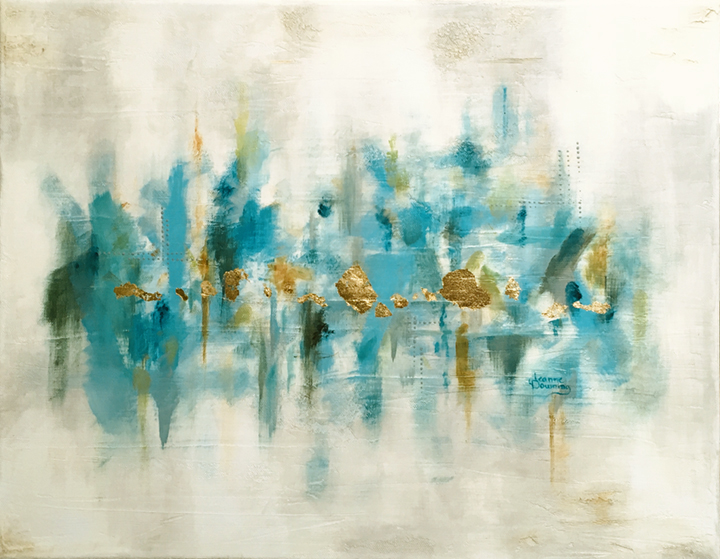 Antiquity Threads –
Oil – 16 x 20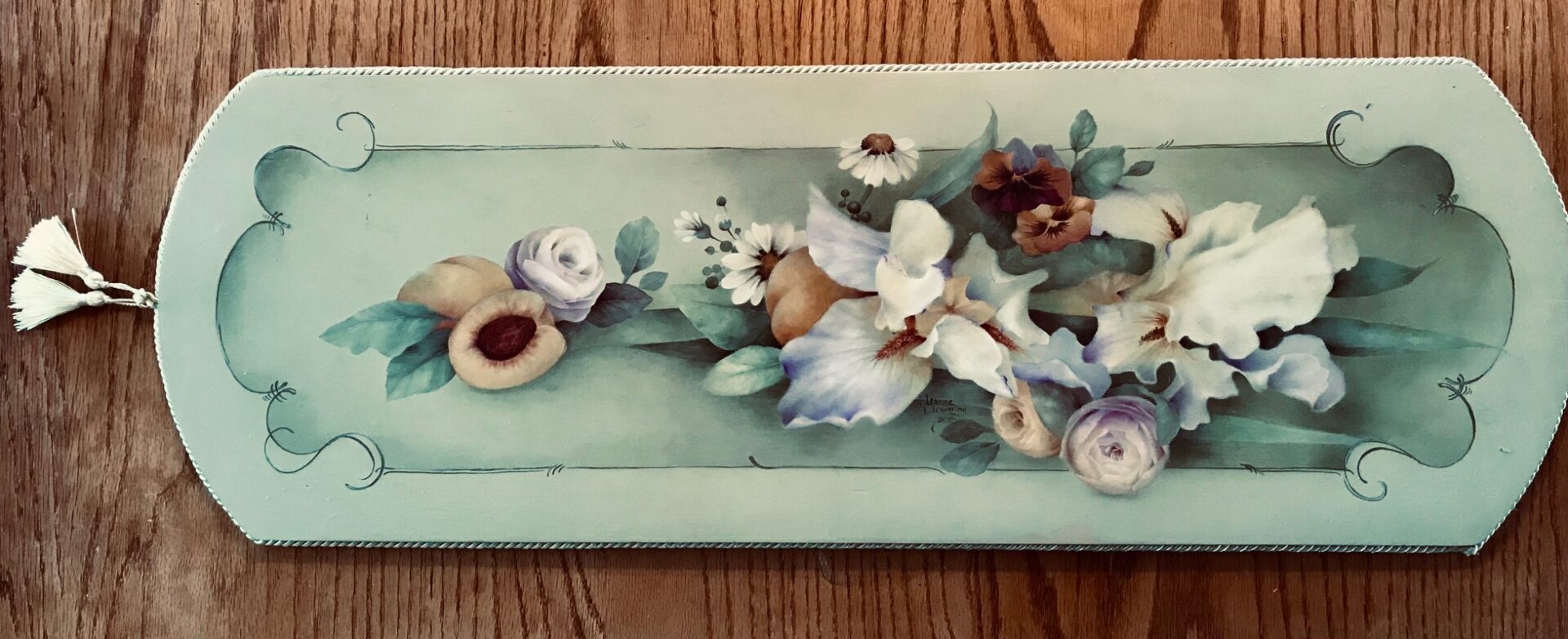 Spring Medley Table Runner
Oil – 29.5 x 10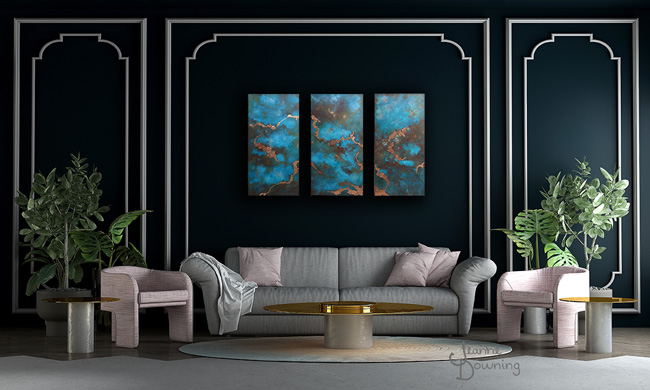 Rusted Space – Oil enhanced with Metal Leafing on 3 panels each 12 x 24
Get to know these members of Inspired to Paint