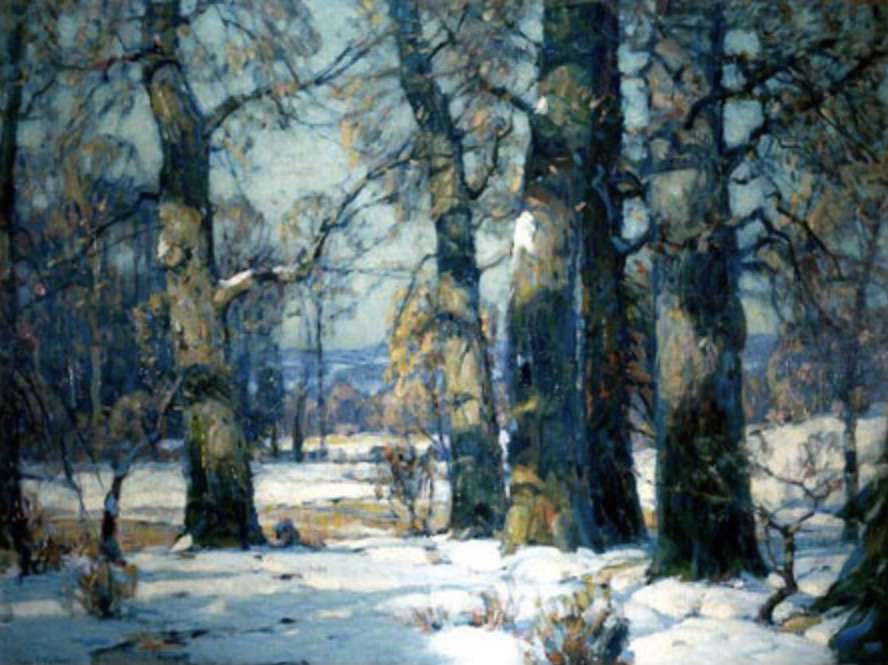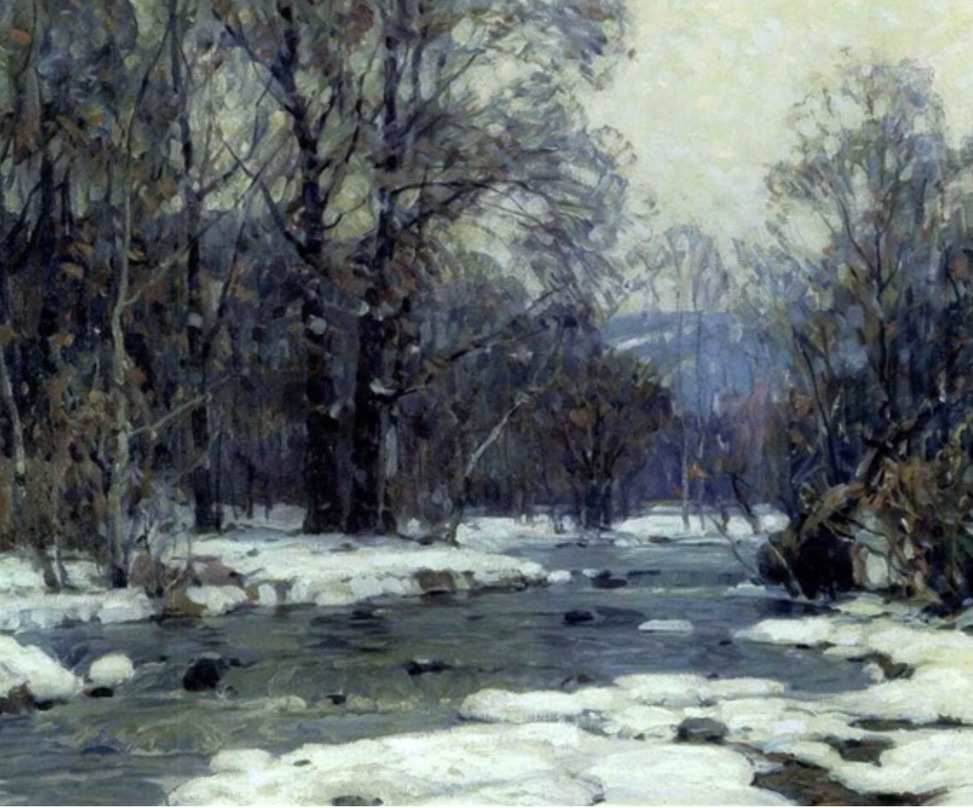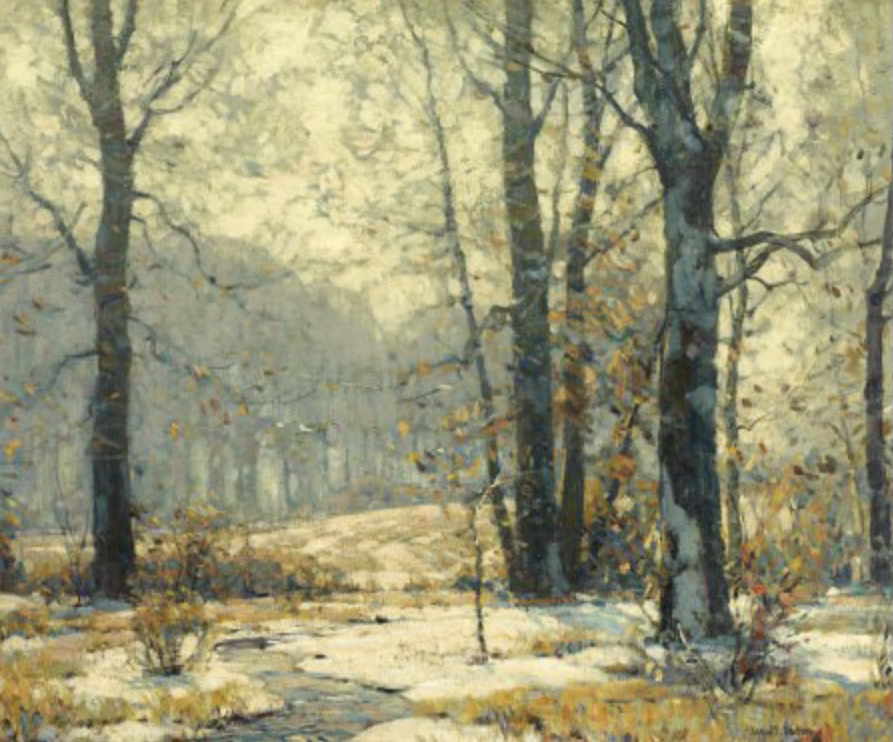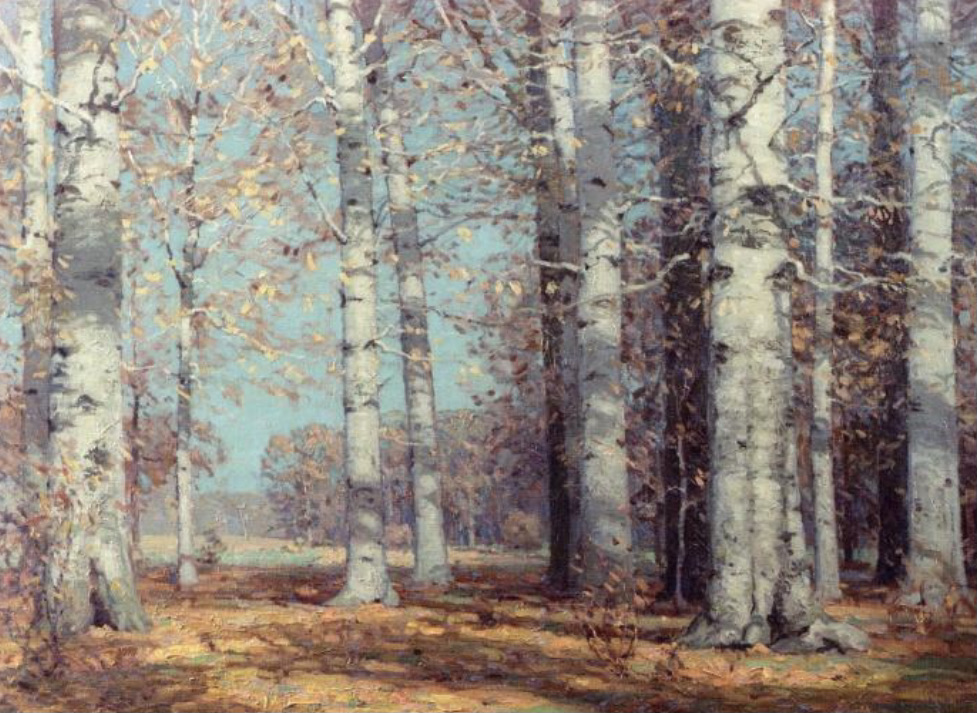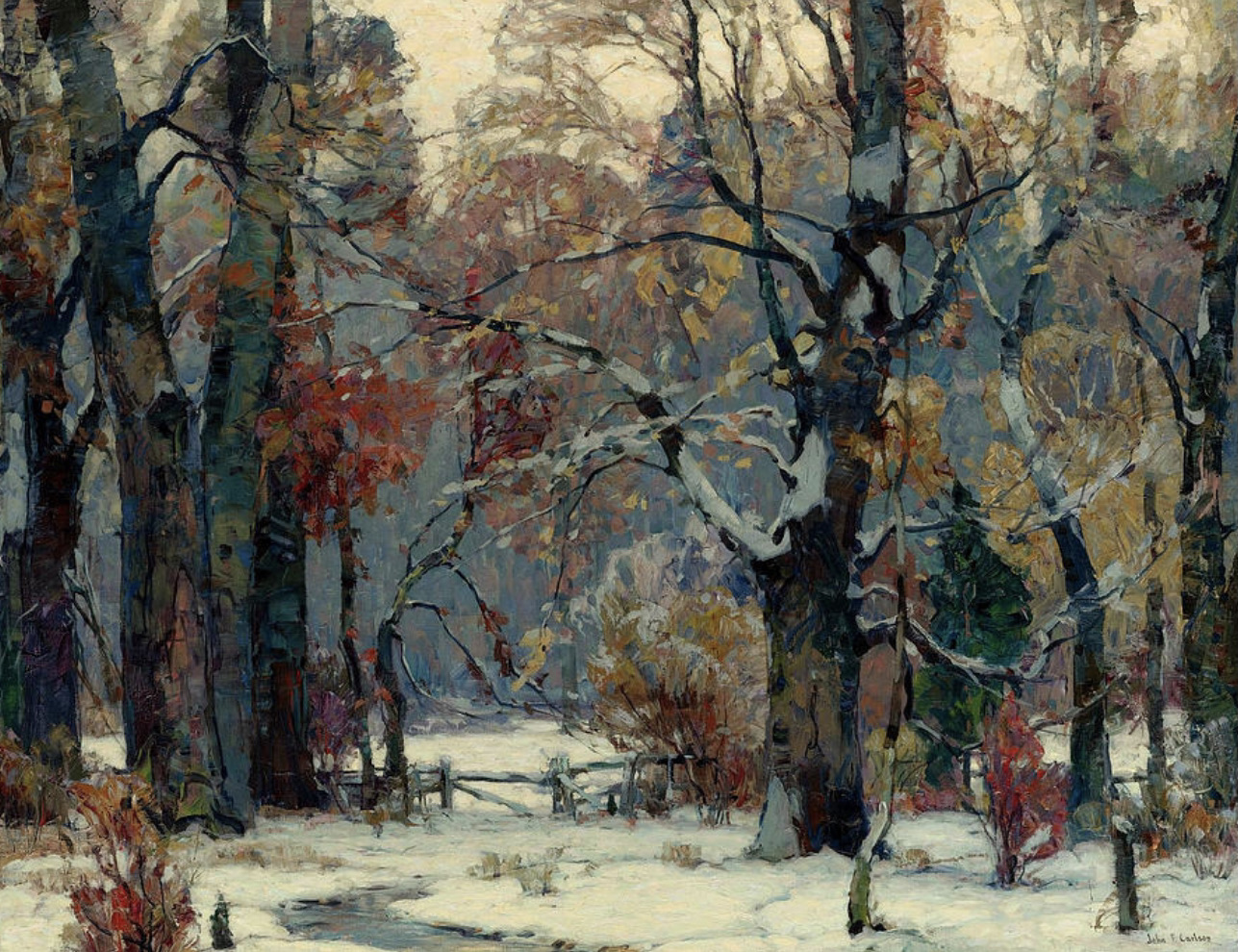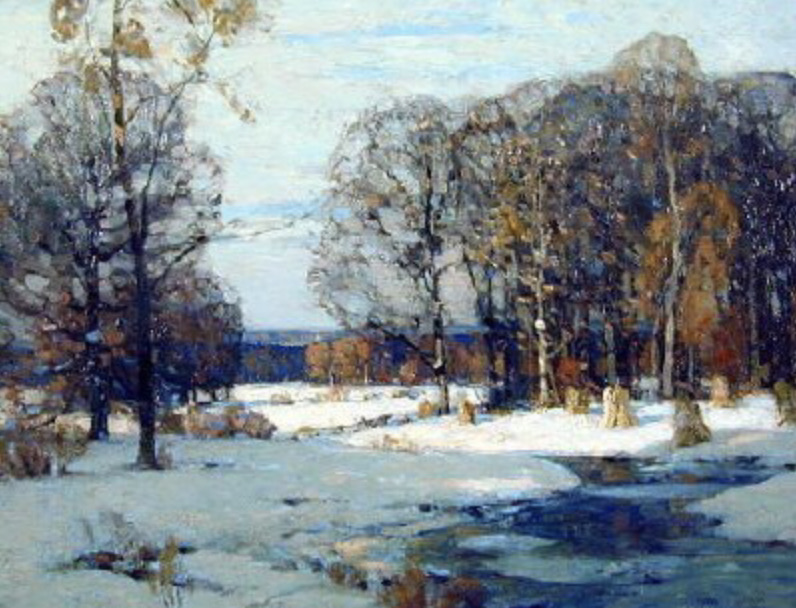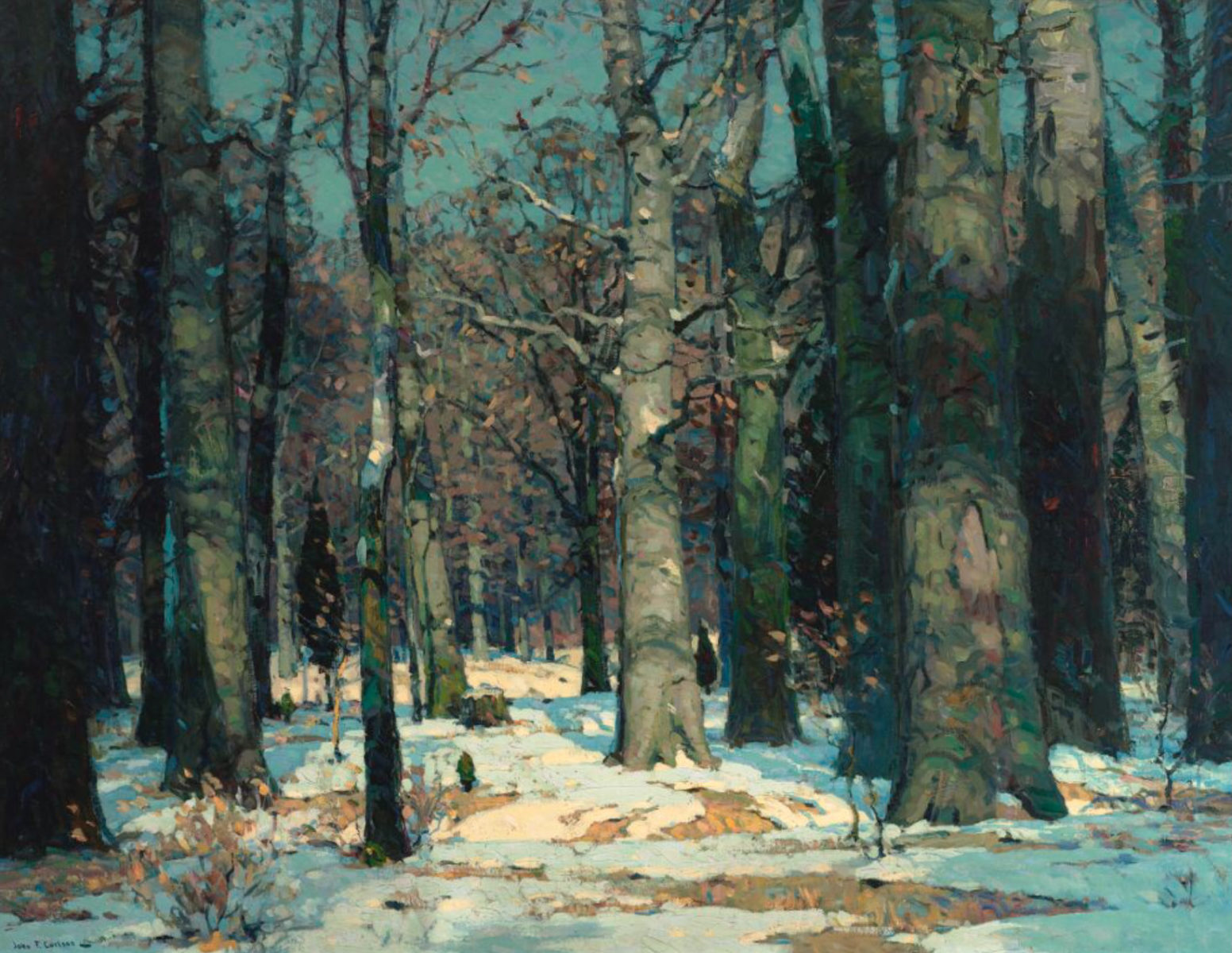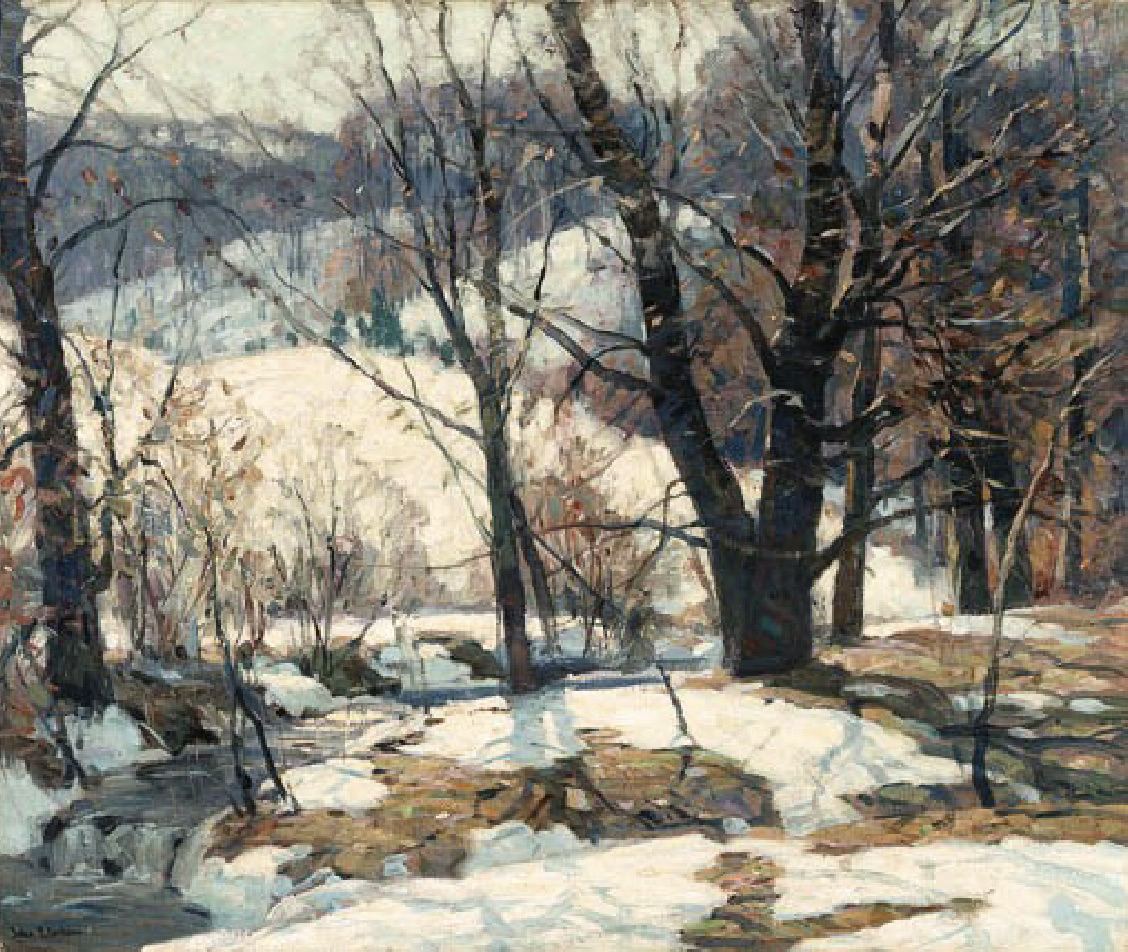 John F. Carlson (May 5, 1875 – May 19, 1947) was a Swedish-born American
Known for his Tonalist nature paintings, especially his exquisite snow scenes, John Carlson was one of the leading landscape painters in America of the early 20th century.  He founded the John F Carlson School of Landscape painting in Woodstock, New York, and in 1942, co-founded with Emile Gruppe a summer school in Gloucester, Massachusettes.  He was an expert at juxtaposing light and shadow to capture the changing moods of nature.
Carlson spent his childhood in Sweden, and immigrated at age 10 with his family to Brooklyn, New York and later to Buffalo.  His father, encouraging his son's art talent, hired a private tutor, and enlisted his son in the Buffalo Albright Art School.
Carlson won many awards at museum shows and was elected to Associate membership of the National Academy of Design and appointed by the Art Students League to the directorship of the Woodstock School of Landscape Painting. He was awarded watercolor medals by the Salmagundi Club and The Washington Society of Artists.  In 1920, Carlson began teaching during the summer months at the Broadmoor Art Academy in Colorado Springs, Colorado. Carlson founded the John F. Carlson School of Landscape Painting at Woodstock in 1922. Three years later, the artist was elected a full member of the National Academy of Design.[3]
In 1928, Carlson published an instructional book entitled Elementary Principles of Landscape Paintings. This book has become invaluable to me as a landscape painter, as well as many artists across the country.  Though it is published in black and white, there is so much information about color and atmosphere.  Through his profound understanding of the physical nature and artistic sensibilities, he is able to explain both the why's and the how's of various aspects of the landscape.  He teachers angles, values, design, perspective and the emotional qualities of line and mass in composition, light, tonalities, subject choices.  A painter an also get a treasure chest of technical aspects of painting like glazing, varnishing, bleaching, retouching and framing.  The book teaches the beginning painter and the advanced painter both and offers us solutions to most problems that we experience.  I keep it in my studio for reference at all time!  It's a very inexpensive book but worth it's weight in gold!