Our 3 day workshop hosted by The Monarch was a success.  Stay tuned for our next workshop for 2022.
Study Still Life with Elizabeth Robbins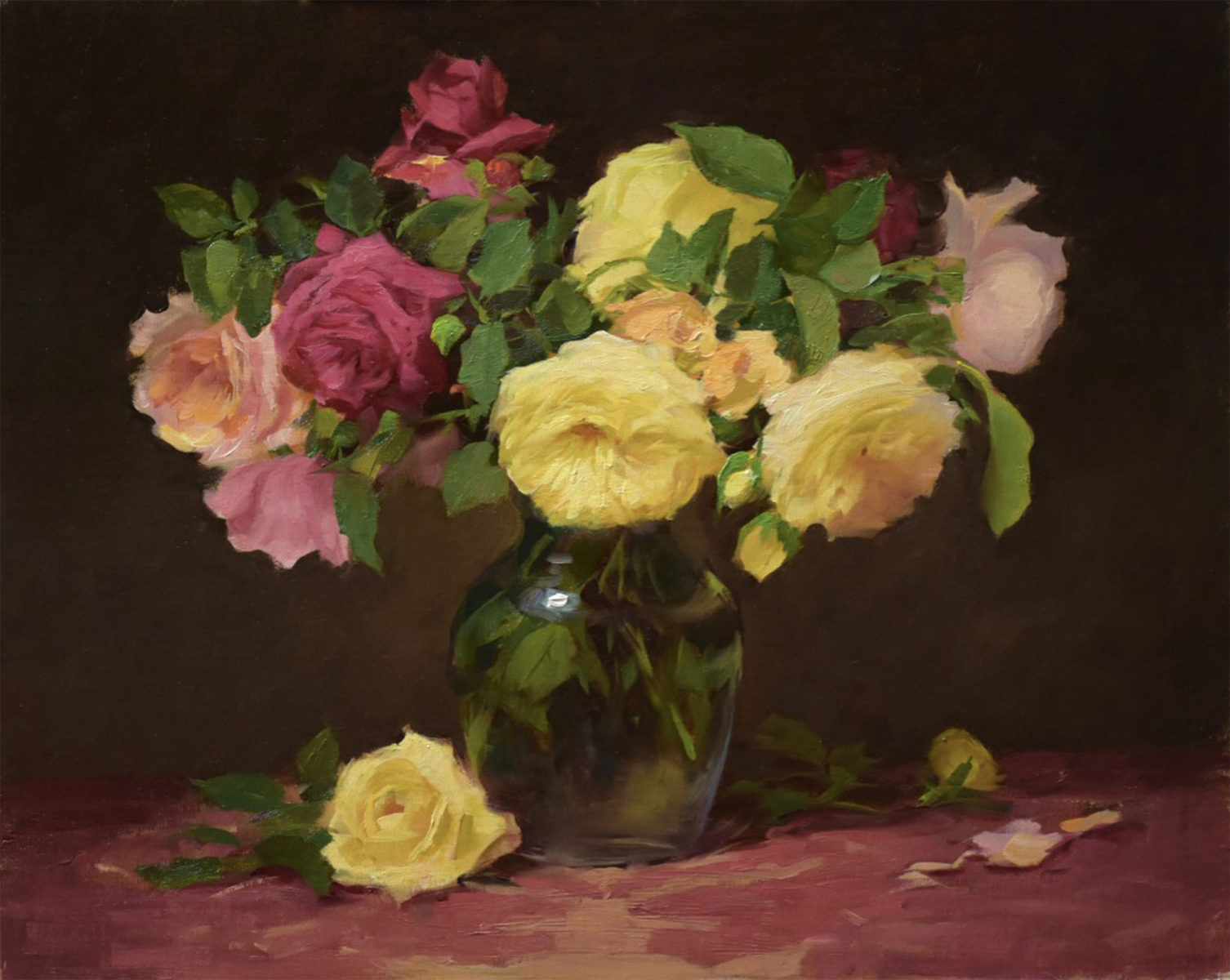 Study Landscape with Shanna Kunz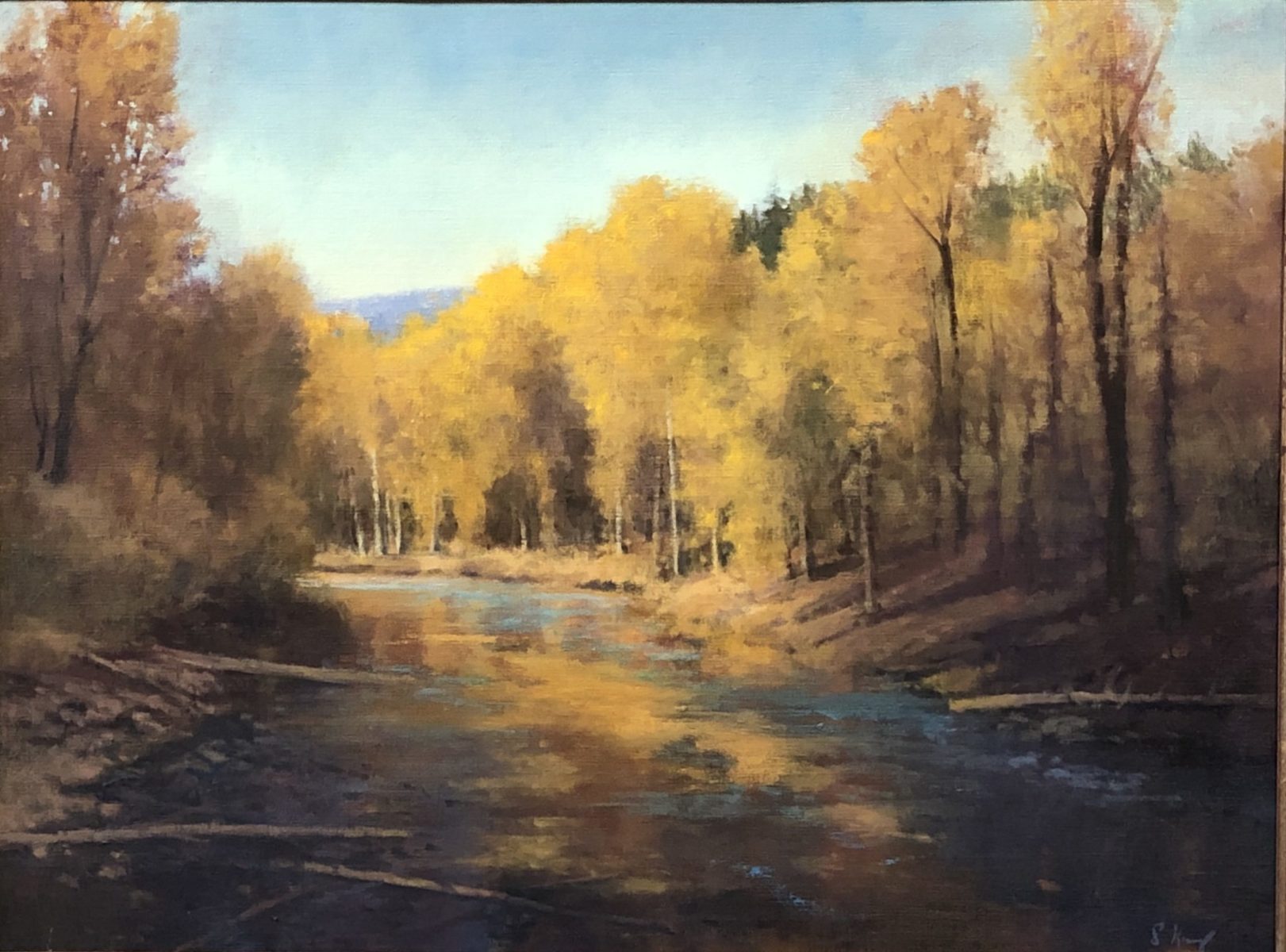 You've probably seen us post many times about our studios at The Monarch.  40 creative studios along with a restaurant, event space and workshop space.  The Monarch has been working hard to get this workshop venue going and we are looking forward to having another workshop in 2022. Stay tuned!
Ogden, Utah is 45 minutes north of SLC.  A beautiful mountain community that will enchant you.
We also want to encourage to stay a day longer and see the sites.  University of Utah has a wonderful Art Museum as well as visit historic Temple Square.
Hotels and restaurants are within walking distance.  The Front Runner can bring you from the airport to Ogden, Utah where the Monarch is just 4 blocks away.
Elizabeth and Shanna
The Monarch will supply the Gamsol and the Neo Megilp (medium) for students.  Paint can be provided for an additional $25.00
Brushes and Canvases will also be available to purchase at the workshop
Shanna's Supply List
Oil Paint. Below are Gamblin Colors
Titanium Zinc White

Naples Yellow

Cad Yellow Light

Cad Yellow Deep

Cad Red Light

Quinacridone Magenta

Ultramarine Blue

Cobalt Blue

Cerulean Blue (hue is fine)

Sap Green

Pthalo Green

Transparent Earth Orange

Asphaltum

Quinacridone Violet. (these two mixed together, asphalt and violet, create a Raw Umber Violet.

 

Daniel Smith makes this color mixed)

Portland Warm Grey (optional)

Portland Cool Grey (optional)

Radiant Blue (optional)

Yellow Ochre

Raw Sienna

Torrit Grey when available

Neo Megilp

Gamsol

Gamvar Varnish (I use satin)
SUPPORTS:  Canvas or linen panel 
I like to use Claessens 66 single oil primed linen mounted to gatorboard
Paper towels

Apron

Palette – plastic, glass or wood – approx 11×14

Easel

Notebooks & Pen

Notanizer App on your phone or iPad

Photo editing App on your phone or iPad

Gamsol Holder/Cleaner]
BRUSHES. Click here to shop Kunz Brush Set
I love to use Princeton Brushes. There will soon be a set of them named after my preferences. 

I have a combination of Aspen and Catalyst lines.

Small, medium  and diamond shape palette knives
9650 Series Snap – Golden Synthetic Brush Series
1 inch wash A new brush series that's determined to get you to like it. We think you'll like the way they look. We know you'll love the way they perform. Snap! ™ Brushes are fun, but not frivolous.
Aspen Series Aspen™ – Synthetic Bristle
Princeton's Aspen™ combines several important benefits to artists: the brush retains its shape for control and placement of color, paint releases and glides evenly off the synthetic hairs. The brush can be used with all acrylic and oil paints including water-soluble oils. The non-glare ferrule makes Aspen™ perfect for outdoor painting. A beautiful brush only surpassed by its performance.
1 #10 Bright

1 #8 Bright

1 #6 Bright

2 #4 Bright

1 #2 flat

1 #4 filbert

1 #2 round

1 #4 flat
Royal Brush Company
LP1 Palette Knife 

Wipeout Tool