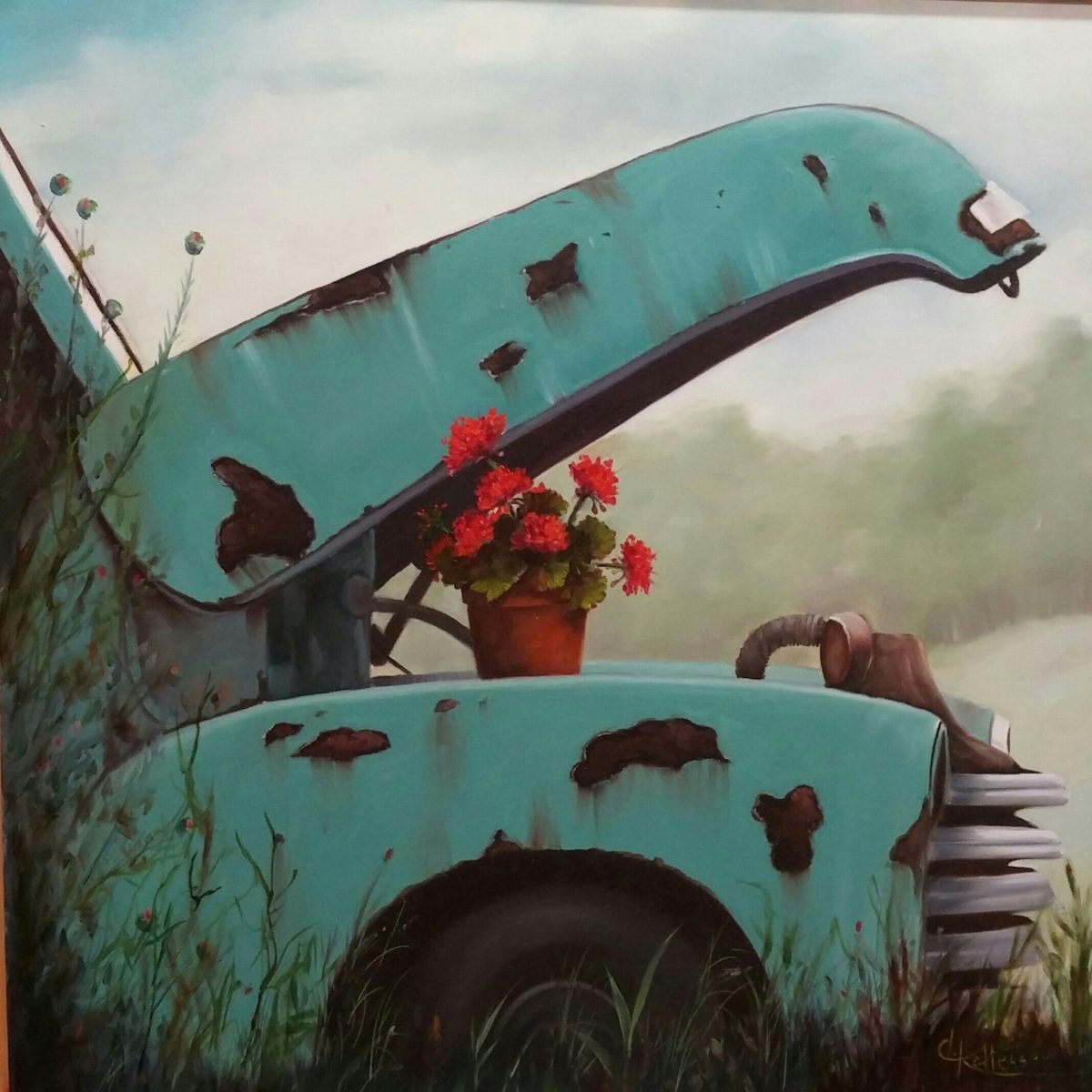 Member Artist Spotlight – Donna Kallesser
What brought you to painting?

 

How long have you been at it and how much time do you spend doing it throughout the week?
I was always interested in drawing as a kid, anything creative – crafts, furniture, etc.  1980's painting television peaked my interested .  I found a teacher in my town and became a Bob Ross instructor.  I started painting and studying flowers with Helen VanWyk  and started classes at Ridgewood Art Institute in New Jersey.  I had a break in painting because of life, motherhood, and other things.  Three years ago had a workshop with Elizabeth and I learned so much from her.  Three years with her now.  A successful week for me is completing a painting and a pastel, although that rarely happens!"
2.  What is your favorite genre when painting?  Landscape, still life, figure, abstract?  Favorite medium?
Still life and flowers are still my favorite, but I am very interested in landscape.  Oil is my favorite medium, pastels for drawing and animals.
3.  Is there one or two things that have helped with your progress and given you confidence in your voice and ability?
Last year I was diagnosed with breast cancer.  I am cancer-free now, but when you get news like that it puts everything into perspective.  Perfection isn't all that important, and I am willing to try new things and to not be so hard on myself. 
4.  Tell me about your favorite painting that you have accomplished and send me a photo of it to share!
My favorite painting is "White Hydrangea in Mason Jar".   The paintings that mean a lot to me  are the "American Flag and Purple Heart" and "Rusty Old Car" both of which remind me of my Dad who passed away far too young.  When I was a kid, he and I would sit and draw together, and I was his "helper" when he was working on cars.
5.  Is there any artist dead or alive that has had a strong influence on your work and why?
Andrew Wyeth because of the muted colors and subtleties.  It is very emotional and moody and I admire that.  My natural sensitivity is muted and quiet.  I've been to his museum in Maine and at the Brandywine.
6.  Where do you want to be 1 year from now and 5 years from now?
I would like to be confident enough to put my work out in public, maybe in galleries.  I would enjoy selling my work.  I don't want to do it as a job, but just to share in a small gallery.  I would like to be more confident with my color, understand it more and make sense of it.
7.  If there is anything else you would like to talk about or share with others, please do so!
The Barnes Foundation in Philadelphia was a special experience for me.  It contains a collection of countless masterpieces and is a must-see for everyone who enjoys a day admiring the art of such artists as Renoir, Monet, Degas, Picasso, Seurat and numerous others.
Inspired To Paint is a wonderful site, and I am learning so much from Elizabeth and Shanna.
They are wonderful instructors!!
Enjoy these works by Donna