Member Artist Spotlight – Deanne Donoho
What brought you to painting?

 

How long have you been at it and how much time do you spend doing it throughout the week?
First, my grandmother had a huge influence on me.  She was the one that told me that all the beautiful paintings I had seen were unique works of art, handmade by a real artist!   I have always drawn, from grade school and up.  I took art every year I could in high school when a teacher said to me that if you could draw, you could paint.  I was initially learning a decorative approach, but switched to fine art.  I work almost every day as I am retired.
2.  What is your favorite genre when painting?  Landscape, still life, figure, abstract?  Favorite medium? 
It started out as landscape, but has since evolved to still life and portraits, as well as pet portraits.  Now I just really love to paint still life and I would also like to bring the figure into the landscapes to bring them together.
3.  Is there one or two things that have helped with your progress and given you confidence in your voice and ability? 
Years back, I had serious back issues that would not allow me to stand, sit, walk and was basically paralyzed for over two years.  During that time, I started watching YouTube videos and realized how much I could learn from them.  I learned so much about design, color and composition from watching wonderful painters – even though I was not able to paint at that particular moment.  Had I not watched all those videos, I would have just gone about painting the same way I always had and would not have improved to the degree that I have.  Painting now has become my way of dealing with pain and stress and I am so incredibly grateful that I have had it to enhance my life.  It has healed me!
4.  Tell me about your favorite painting that you have accomplished and send me a photo of it to share!
My favorite painting(s) is a series of grist mills from vacations that I have taken.  I just love old things, they have so much sentiment.  Maybe its because they remind me of my grandparents.  They were farmers, beautiful people and so special to me. 
5.  Is there any artist dead or alive that has had a strong influence on your work and why?
I visit museums whenever I get the chance, but the paintings all mesmerize me.  There isn't one particular person in those museums that have really changed me, just all of them in general.  The person that probably has helped me the most and that I have respected is Elizabeth Robbins.  I took a workshop from her 3-4 years ago at a school in New Harmony.  She has taught me so much!
6.  Where do you want to be 1 year from now and 5 years from now? 
In one year from now, I just want to work on being better, getting more confident and to continue painting.  In five years, I want more galleries and to really sell and produce more work on a professional level. 
7.  If there is anything else you would like to talk about or share with others, please do so!
I just feel so grateful for the ability that I have and for the love of it to keep me learning and getting better.  I don't live close to many people, an art guild that I joined is 45 minutes from my home and I would love to have an art friend to do critiques with and grow.  I have great support from my family and friends and that is so wonderful but having someone in the art world would be great!
To see more of Deanne's work click here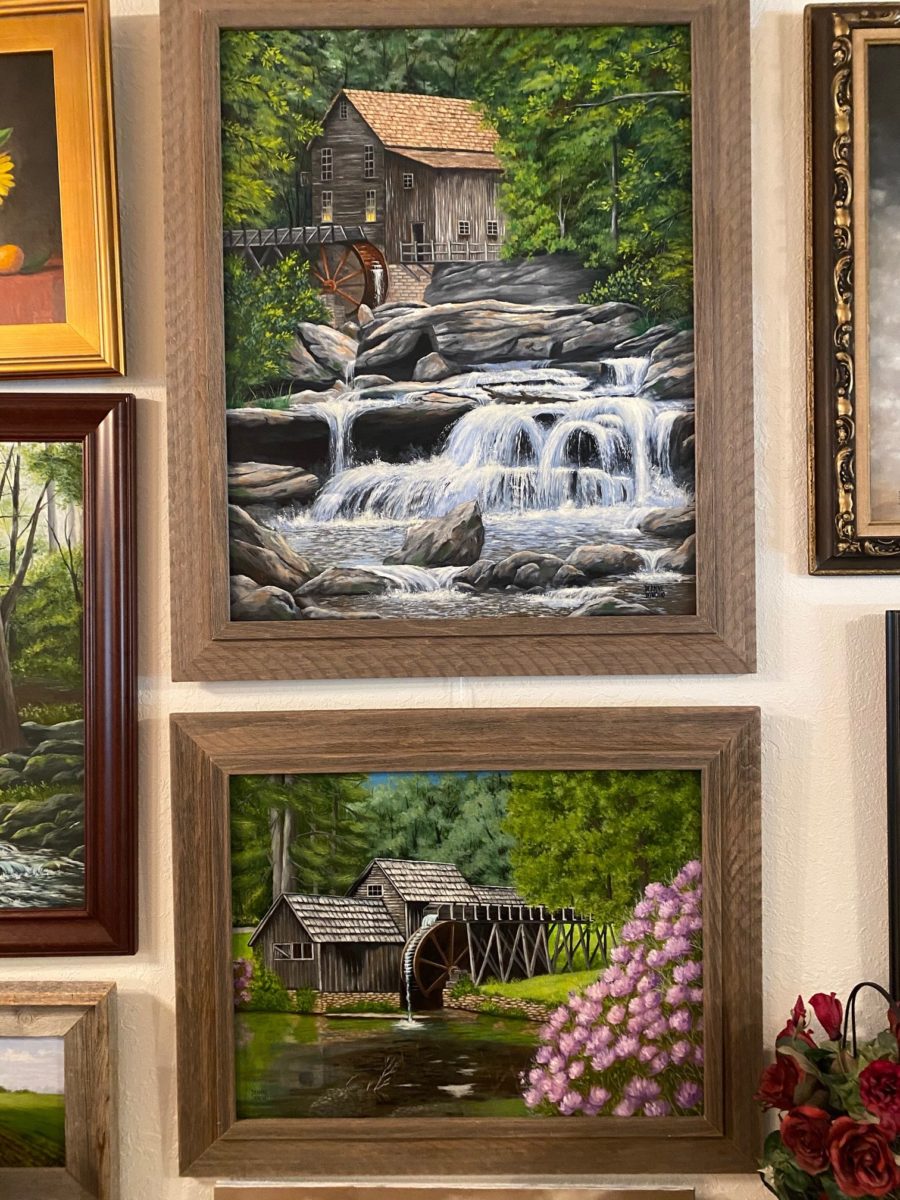 Deanne's Studio and Workspace