INSPIRED TO PAINT PRESENTS A PRODUCT REVIEW
FINE ART STUDIO ONLY (FASO) WEBSITES FOR ARTISTS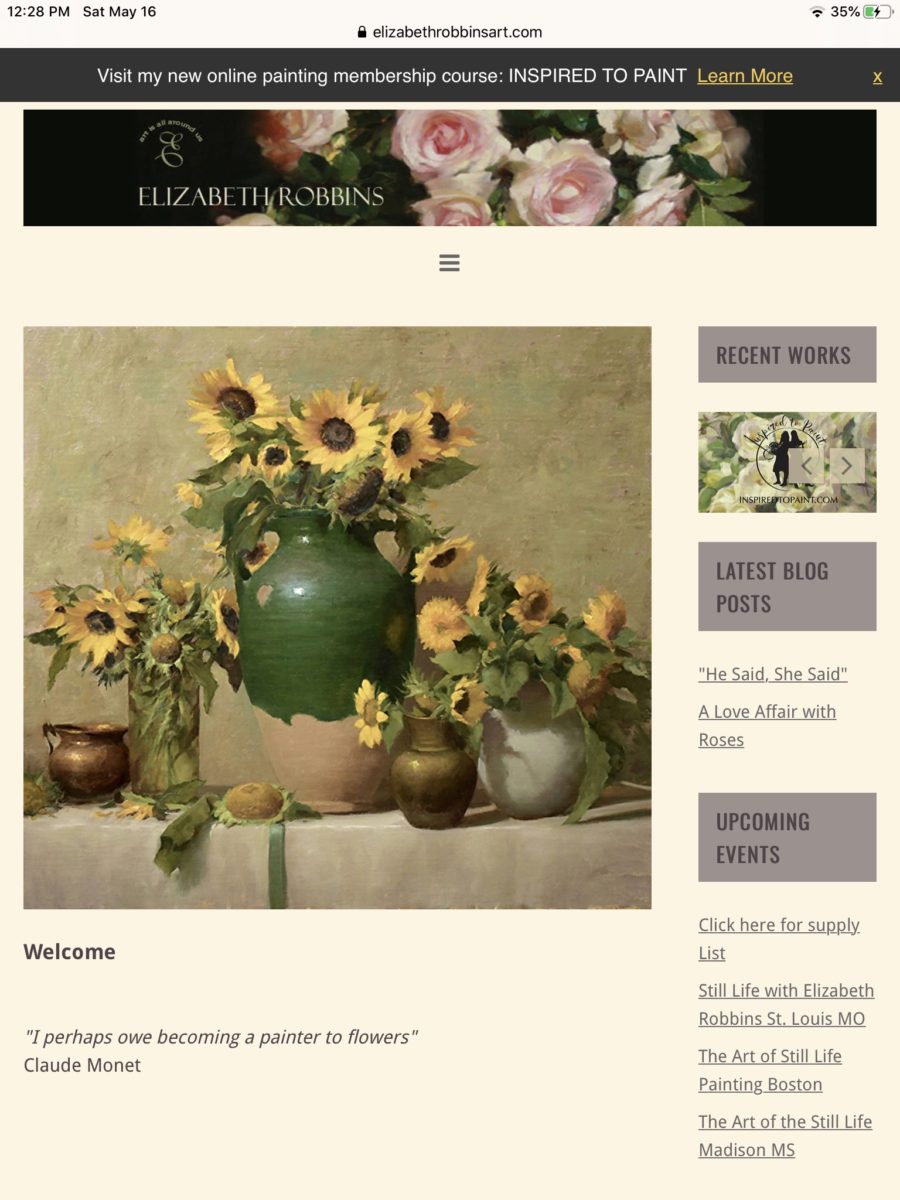 Hello Inspired To Paint friends!
Today our product review will be about a professional necessity – something we all need if we would like to sell or exhibit our artwork.  In these times especially, we all need to be able to show a portfolio of our best work online.  This portfolio can give us the opportunity of representation in galleries, showcase a continuity of work for shows, museums, clients – even friends and neighbors.  This portfolio is presented as your own personal website! 
AN AFFORDABLE AND CONVENIENT WAY TO PRESENT YOURSELF!
There used to be a day when it could cost thousands of dollars to have a website built and every plug in like a database, newsletter, or blog cost even more.  Sure, there were a few WordPress blog templates, but there was very limited ways to build an audience to see it.   Eventually there was Facebook and Instagram to gain a little more attention, but we artists did not go to school to study search engine optimization and marketing techniques, let alone coding or monetizing to actually sell our work.  This was all new and unchartered territory! 
Enter Fine Art Studio Online (FASO)!  It is a truly all inclusive marketing portfolio and website!  Easy, beautiful templates make presenting your portfolio come together so naturally.  There are pre-made palettes for almost any color scheme and if that's not enough, you can go in and adjust every color block and text individually to get exactly what you want!  There are so many different styles of design, many based on professionals that have been exhibiting and marketing for years and understand the dynamics of simplicity, sales and technology.  The group of experts putting this site together have researched every tried and true design and presentation available for today's working artist.
DATABASE AND NEWSLETTER
There is a reason every successful gallery guards their client database like their children!  It is the number ONE way of reaching out and nurturing client relationships.  It is SO much easier to sell a piece of your artwork to someone that is already invested, someone that has paid with their hard earned money to support what you do and who you are, than it is to advertise to people you don't know, who don't know why you do what you do.  Now every artist has that same ability to reach out to their best clients and students with an engaging conversation by way of a personal newsletter.  FASO has a wonderful database developed that you can easily import your client list from previous exhibits plus they give every opportunity to anyone that finds your site with the ability to sign up for future emails.  The templates are incredibly easy to use.  Just click and import photos, add verbiage to each piece, tell of your upcoming shows and workshops and honestly and regularly reach out to your followers.  They have included all social media links for you to share on any platform.  The ability to share across all the platforms is easily integrated with the click of a share button.  All of this is available on every device you own, from your phone or tablet to desktop.
Art Marketing Playbook

Private Art Marketing Mastermind Group

Free Promotion Just For Joining

Boldbrush Ads

Daily Art Stream

New Art Alerts

Email Campaigns

Art Contest and Exhibit

Exhibit Promotion

Workshop Promotion

Highlighted Member Newsletter
MY FAVORITE ELEMENT ON THE WEBSITE!
This website has an integrated analytics program.  I can go into the analytics program and see how well my advertising has had an impact, how many people have gone to my site, what paintings are the most popular, where followers have found my website and so much more information to help you form a marketing plan.  I know by the next day when a social media post or advertisement has led more people to my site or when I have failed to generate enough engagement.  I have learned so much from this information for getting my work in the right places at the right time!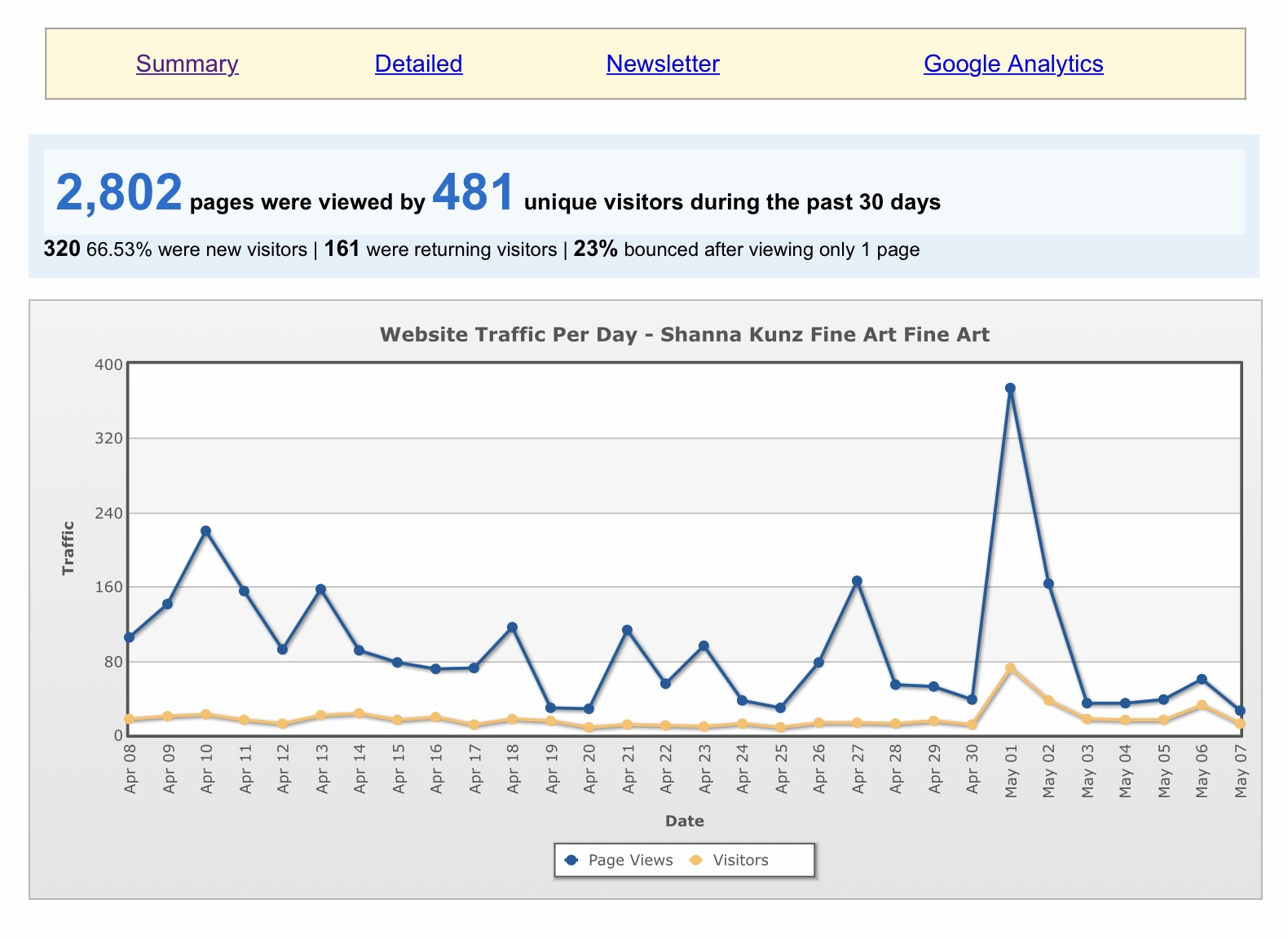 EVERY MONTH, NEW FEATURES BECOME AVAILABLE!
The people responsible for FASO truly, truly care about their artists!  They offer them marketing workshops, tips and techniques, plus all the newest help available for us to include in our sales repertoire.  There is a Boldbrush competition judged by the leading artists of our time as well as a daily art show.  The winners are promoted to their entire database.
Their very popular newsletter, FineArtViews is sent weekdays to more than 67,000 people. Another newsletter, InformedCollector reaches more than 44,000. And the DailyArtStream newsletter itself is sent to more than 9,000 subscribers. FASO artists who upload artwork each day are featured in these newsletters the following day.  Every single time you upload a new piece of work, it is sent out the next morning on the newsletter!  There are more opportunities to exhibit and expand your audience than one can possibly imagine!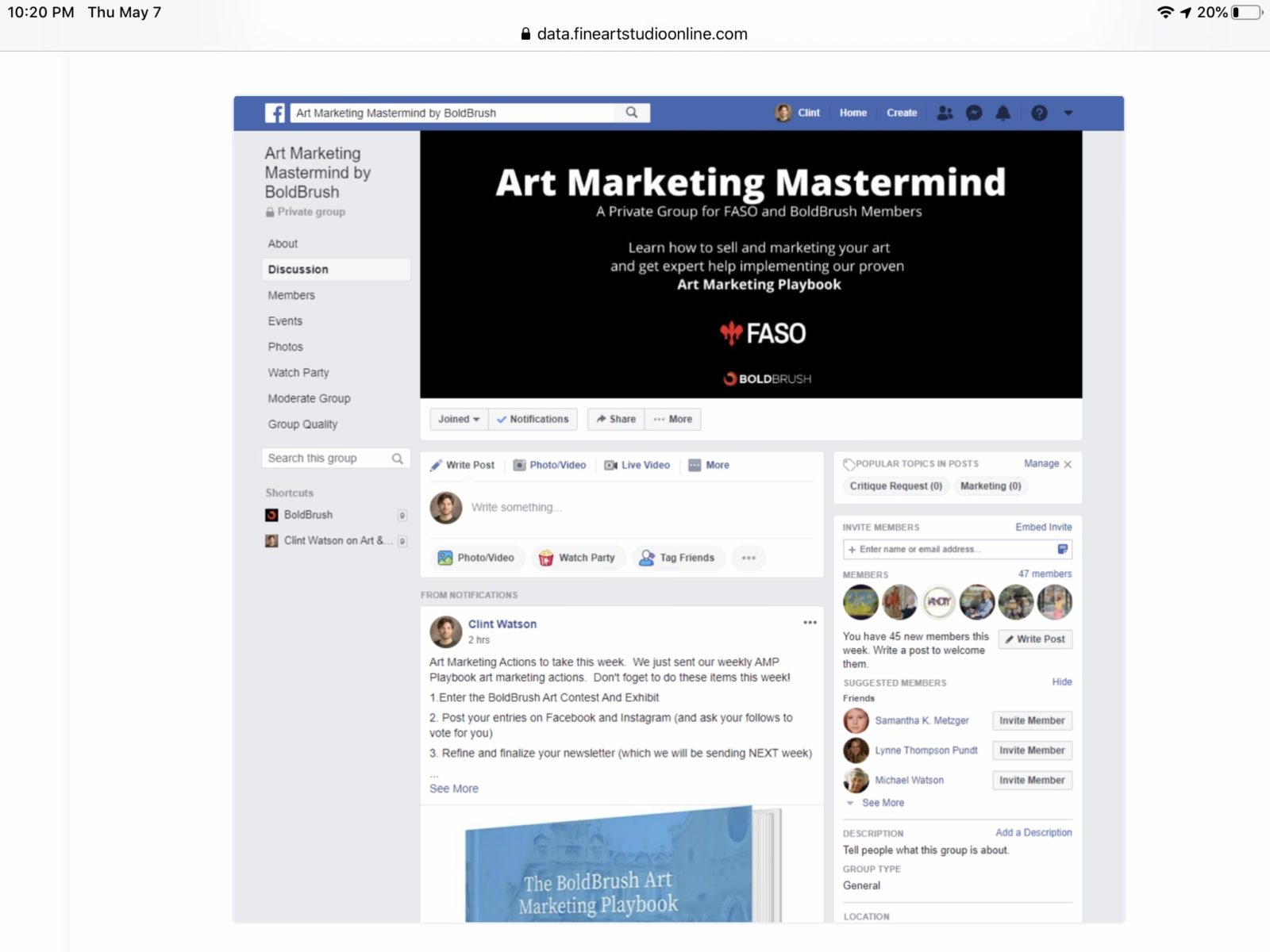 Faso and Boldbrush have integrated ways for artists to showcase their teaching workshops and videos.  They have avenues of paid and free of charge advertising that has been proven to work, their own huge database of collectors and artists as well as your own.  In addition, they have recently developed ways of inventory sheets and labels, certainly making business so much easier and less time consuming.  They have integrated PayPal and commerce for sales directly from the site and are adding more effective ways of selling art every day. 
We cannot recommend FASO enough!  We have been with them since they first started and they have exceeded our expectations at every turn, as well as the best customer service encountered online today.  If we have heard of one negative drawback, it is the amount of templates but seriously, one can go in and personalize most everything about their own site. 
There are four pricing plans, as well as a free trial.  Honestly, you can't afford to NOT use FASO!  Try it for awhile, play with the templates, read the marketing techniques and information.  You will come out the better one way or the other.  There is a reason why it is the number one artist's website in our art world.  Their expertise, research and presentation will exceed your expectations and imagination as well!
Give it a try, we are sure you will like the advantages and possibilities FASO offers!